I know, I know... I should be updating more often this close to the end. But nothing is happening. I've had random contractions, but nothing organized at all. As of last Tuesday at the MW, I was 2 cm & 50% effaced. It's just a matter of time, she says.
So we wait. And while we wait, a new picture from last week. Taken on Thanksgiving, 38 weeks exactly.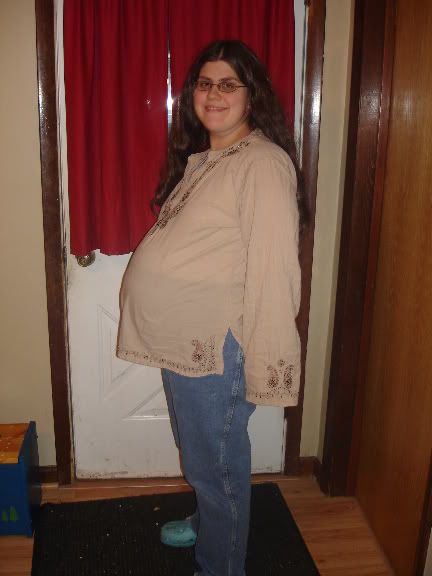 And here are my cute kids with Grandma Jacquie, also on Thanksgiving. It's been such a help having Grandma here the last few weeks!