My very creative husband invented a cheap, fun toy for our kids.
He took a foam "wacky noodle" pool toy and cut it in half. Then he found a short stick or dowel that fit snugly into the hole in the middle of the noodle. He put the stick into the noodle about 8-10 inches, far enough to secure it, but not far enough to hurt someone if they get hit. To finish it off, he wrapped the handle with black duct tape. Voila! Foam swords!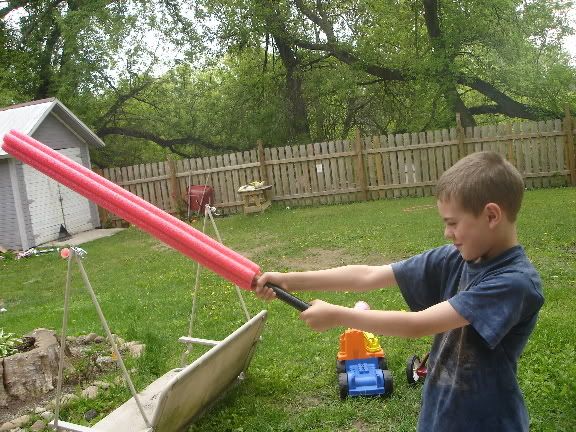 They are having so much fun with these things! And it only cost a couple of dollars for 2 swords. It could even be free if you have a noodle lying around and pick up sticks that have fallen off trees.
For more frugal tips, check out
BiblicalWomanhood.com