My parents will appreciate this. (I am not trying to make you guys feel old, really.)
Mom, Dad, do you remember this dress?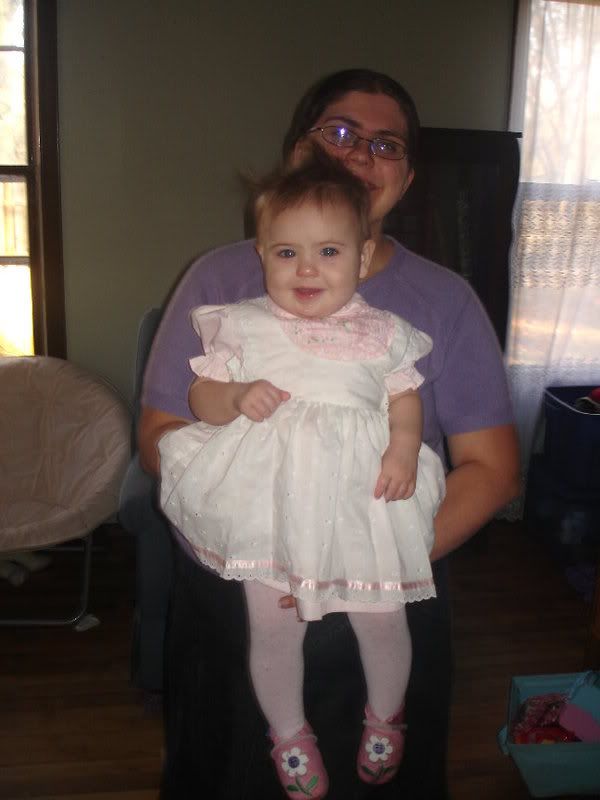 Let's get a closer look shall we?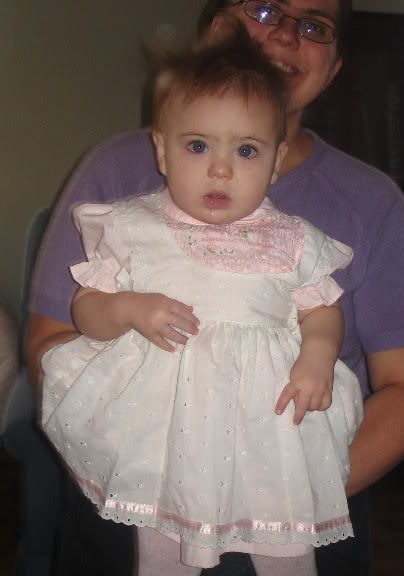 Yup, that's a vintage frock my Hosanna is wearing. It came from a box of my baby clothes that we found when Dad & Karyl moved a few years ago. And now my baby is wearing it.
Isn't she pretty?