I didn't talk much about it here, or anywhere really, but I gave a presentation yesterday. It was kind of a big deal. To me anyway.
Our parent's support group asked me to give a presentation on
Jade's diet
. We invited people from all over the area. I baked and bought food and researched. I'm a little obsessed with food (if you haven't noticed) so it was pretty fun for me.
Last night was the night. We had 17 people in attendance, not including me. 3 parents of kids with autism, and 14 therapists and staff from local schools. I talked for a little over an hour, covering the basics of how the diet works and talking a whole lot about food.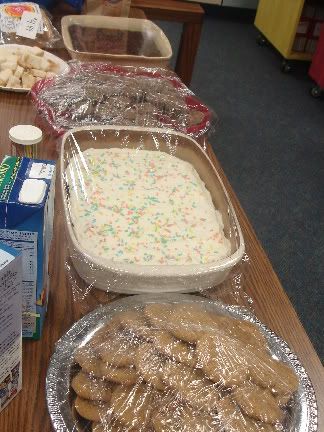 I baked
peanut butter cookies
,
spice cake
(with sprinkles!),
strawberry-banana muffins
, and
brownies
! I made a lot. There were leftovers....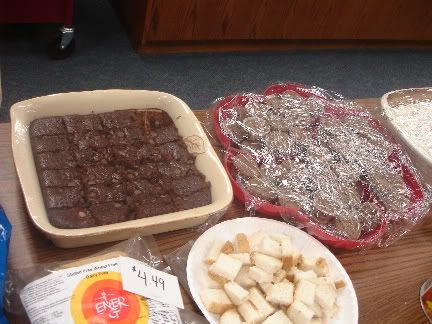 Jade spent the whole weekend eyeing up my tote full of treats. I promised her that on Wednesday she could eat her treats. She's been snacking all day. Breakfast, lunch, and 2 snacks worth of treats so far....

I think I may have gotten a bit carried away with the food part of it. But I really wanted to give people a feel for what the diet is really about. Going into the natural foods aisle for the first time is daunting, and I wanted people to be armed with information. I also sent everyone home with a list of resources and some recipes.
It went very well. I was a little nervous going in, but this really is a topic I know well. Once I got going, it was all good. Those in attendance said they learned a lot, and I was able to encourage one mom to keep trying... the rewards are worth it. My whole intention was to inform and encourage, so mission accomplished.