Happy Easter! He is Risen!
I hope you all had a wonderful time celebrating the Resurrection with your families. We were able to attend church on Sunday - everyone was mostly healthy- and then we spent the rest of the day with Teagan's parents & brothers and their families. It was a very nice day.
Here are a few pictures from the day...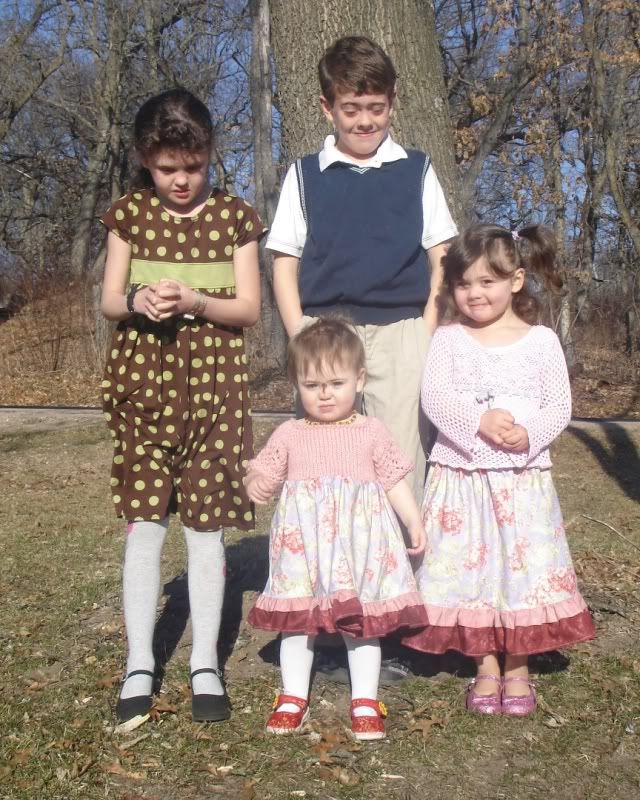 All dressed up for church
My poor children had to pose for pictures outside in 32 degree temps with no coats and the early morning sun blazing into their eyeballs. Because I'm mean like that.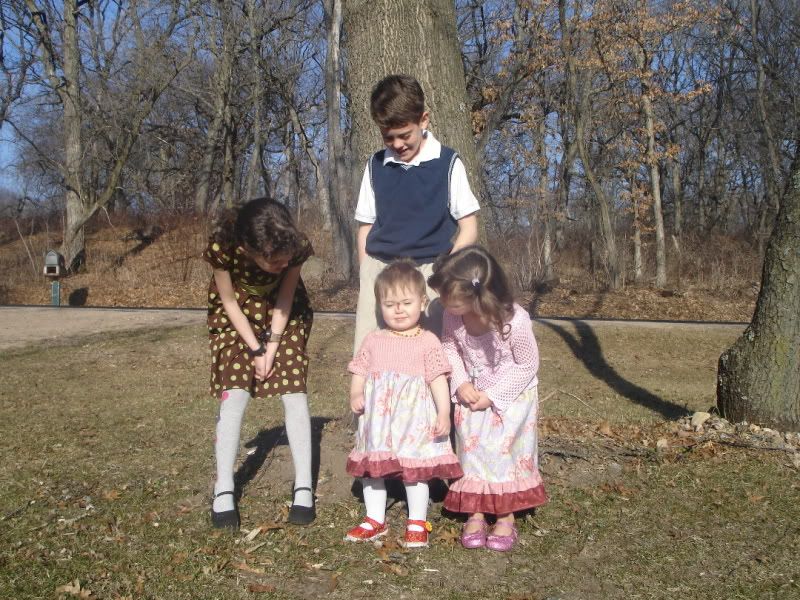 This is my favorite. The 3 older kids were all looking down at Hosanna telling her to stand still and look at Mommy...
While we were at Noni's, Hosanna got her first real haircut. Mostly to attempt to blend in Ruby's haircutting job. It kinda worked.
And in case you're wondering what happened to Hosanna's nose...
She fought the sidewalk. And the sidewalk won.