Last Saturday, Teagan decided it was time for Kordell to learn to chop down a tree. We had this ugly little tree in the corner of the backyard and it had to go. I'm so proud of my hubby for turning it into a learning opportunity instead of just getting out the chainsaw.
The girls & I were in the house out of harm's way, so I can't tell you exactly what transpired, but we heard a lot of chopping. Then a bunch of hooting and hollering when it came down. I went out to photograph my lumberjack finishing it off.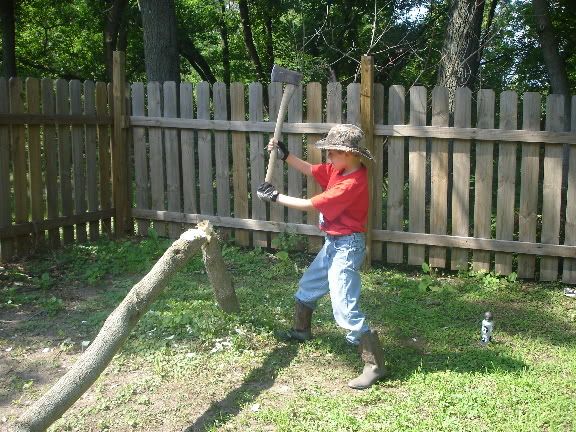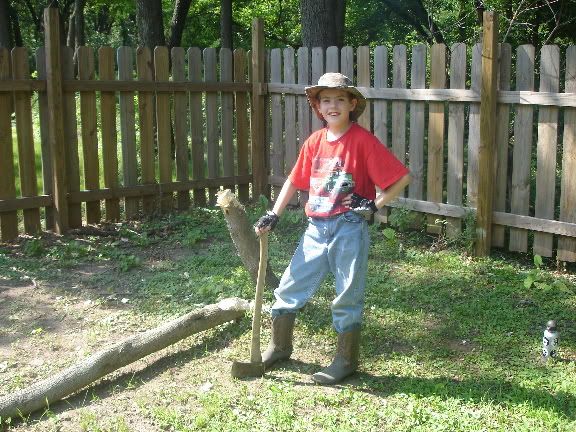 Kordell was so proud of himself! He's been talking about it ever since. "Here, Mom, let me lift that. I chopped down a tree you know." Heehee. He's turning into such a fine young man.