So, here we are at the end of week 2. Mr. Dishwasher is enjoying his time off. He is dutifully holding up my green tomatoes, a basket of squash, rutabagas & onions. He likes all the colorful vegetables. Vegetables are quiet, he says, and he likes the quiet after so long in the middle of the noisy kitchen.
I am still enjoying our little experiment. Dish washing duty is becoming routine, so that's good news. A couple of meals were saved over to the next time because I didn't want to run water for just 3 or 4 items. But, all in all, the counters are always free of dirty dishes. And I just love that.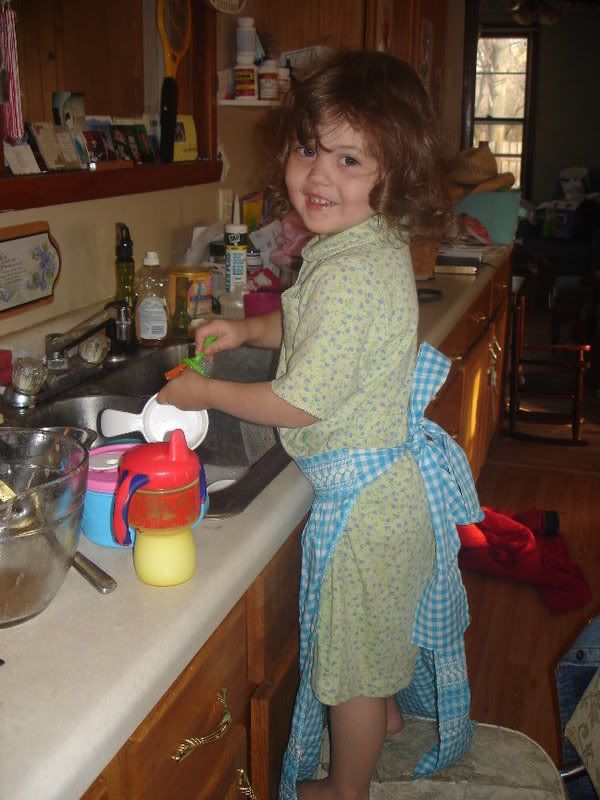 I've also acquired a dish helper. (Are we surprised?) Ruby is learning to wash the dishes (though she mostly just plays) and Jade has taken a turn as well. I'm glad that they are learning these very important life skills. Kordell only grumps about it occasionally, so we're still good there.
On to week 3...