In this season of family get-togethers, it's a joy to see cousins playing together... right?
Well, not so much.
Hosanna just wanted to play with her cousin Abby. (Abby is 5 months younger than her.) Abby was in the walker playing with some toys. Hosanna walked up, smiled, said something in baby language and started playing with one of the toys on the tray. See, nice cousin fun.
Abby did not like Hosanna playing with her. She cried and flailed and threw a giant fit whenever Hosanna came over to play.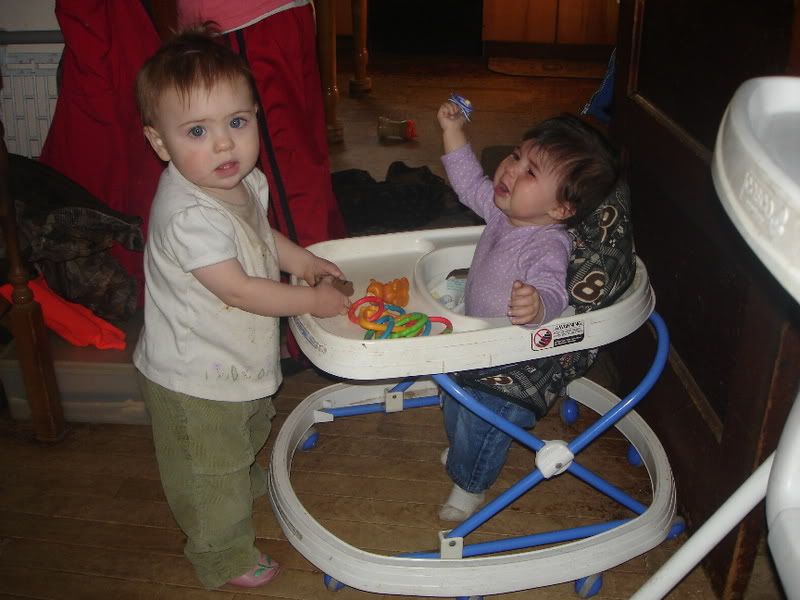 Poor Hosanna!!

She just wanted to play nice. She didn't hit or bite or anything. She was a good girl and kept getting in trouble for it.
I hope this is not a sign of things to come...