Monday was a day of "firsts" in my kitchen. I had a bit of motivation, so I ran with it.
I decided to try my hand at bread making. I ground up some flour and was ready to go. I used the bread recipe that came with my mill & mixer. I figured it was my best shot. Boy, was I pleasantly surprised!! It was easy, fast, and so delicious!! I think I will stick with that recipe in the future. I made the 4 loaf batch (the recipe went up to 8 loaves) only to discover that I don't have 4 loaf pans that are all the same size. So, I used half the dough for cinnamon rolls. Oh, it was a good day to be at my house. Teagan thought he missed our anniversary or something. lol Here are some pictures of my bread baking: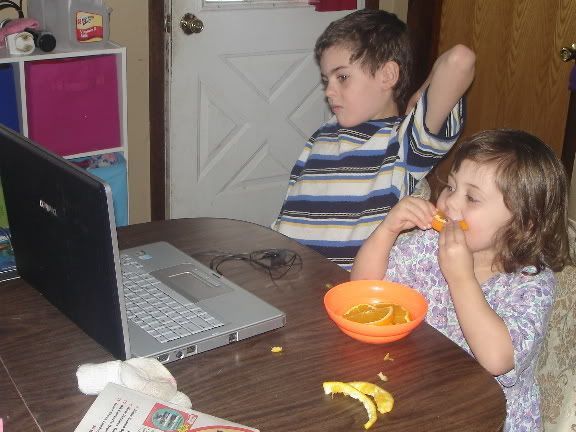 Kordell & Ruby were parked in front of the computer watching a movie. Jade was at school, so she was no trouble. And...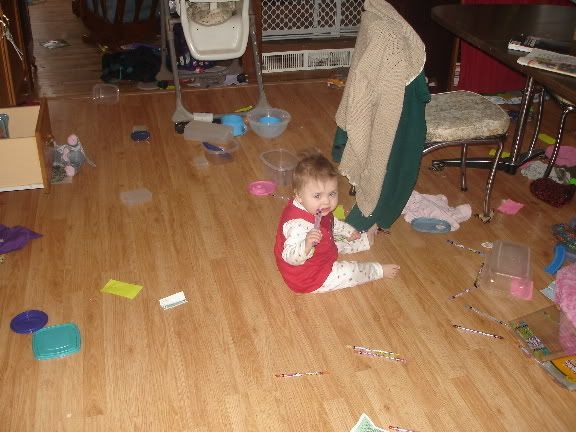 Hosanna was trashing the place! But, the mess was all worth it. I got a few things done, I tried something new, and I lit a fire of motivation under my rear. It was so satisfying to know I was doing something really great to nourish my family. And now that I know how easy it is, I will be more likely to do it again.