Hosanna is becoming quite the little character! She has such a fun personality. I can't remember my other kids being quite so funny and charming at such a young age.
(They are all funny and charming, but at 13 months?)
She loves the outdoors, so this winter has been really hard for her. She's too little and it's been too cold to play outside. But she tries, oh she tries, to get us to take her outside. She put a scarf on
(put it on herself!)
and got her coat and brought it to me.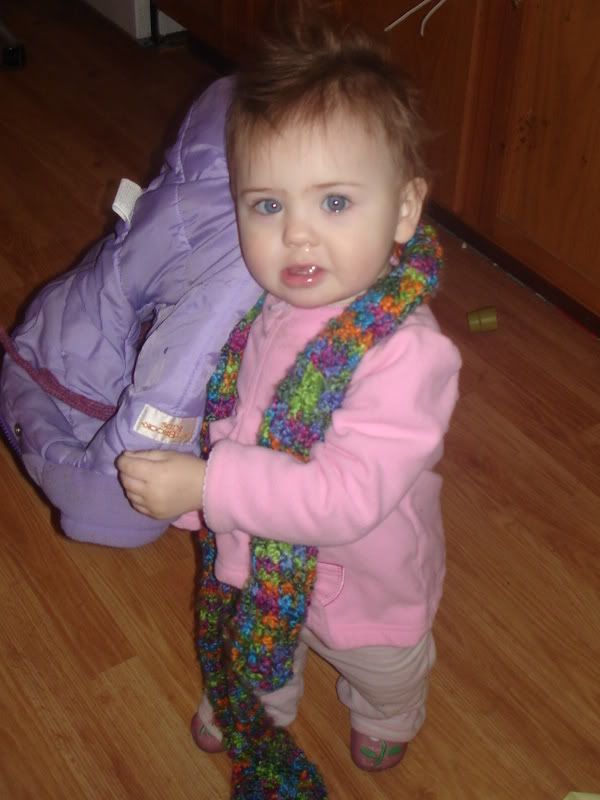 Look at that face. "What do you mean I can't go out? I got my stuff! Oh man, it works for the big kids..."
Then she got some boots. Maybe that'll work.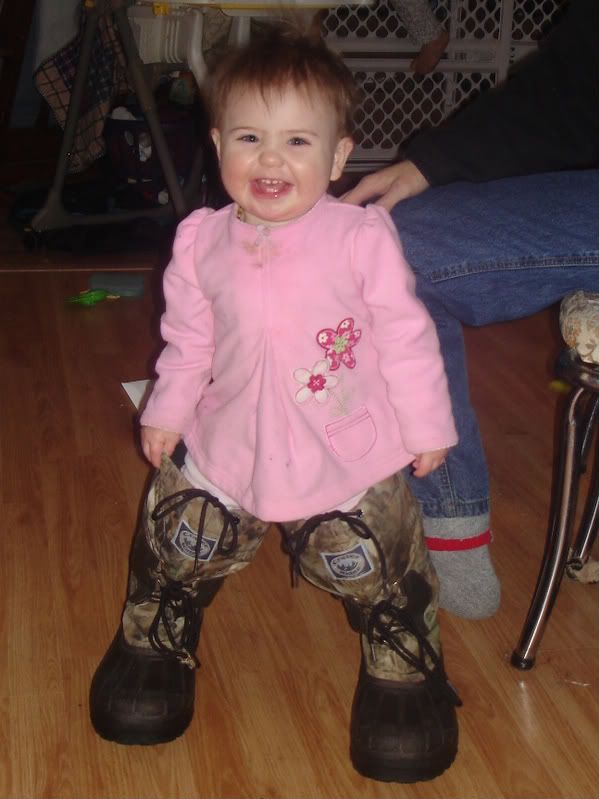 Well, it made us all smile, but she still had to stay in the house.
So, she figured, if she can't go outside, she may as well have some fun inside. That little goofy girl learned how to climb up on the couch.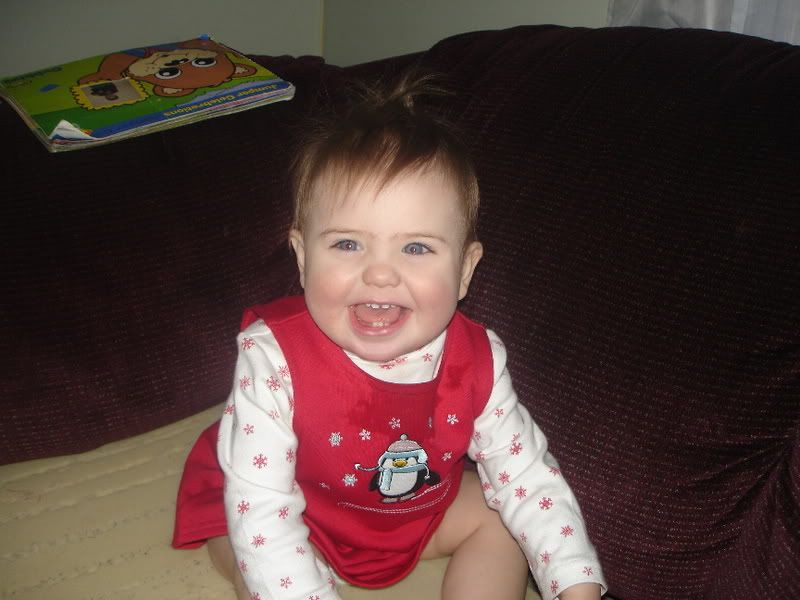 Look how proud she is!! She was laughing and giggling and having a good ol' time. And guess what? She can stand on the couch and look
outside
! She loves to watch out the window, especially at bus time. She thinks Jade's bus is the greatest thing. She giggles and babbles and points excitedly at it. We tell her to go look at the bus and she runs to the window
(at 13 months old!!)
In other Hosanna news, we figured out why she had been so grumpy over the holidays. She's cutting 4 molars! At once! That would make anyone crabby. The first one is officially through, so only 3 to go.