Hosanna is only 13 months old, and she does stuff that I've never seen a baby her age do.
Her latest development...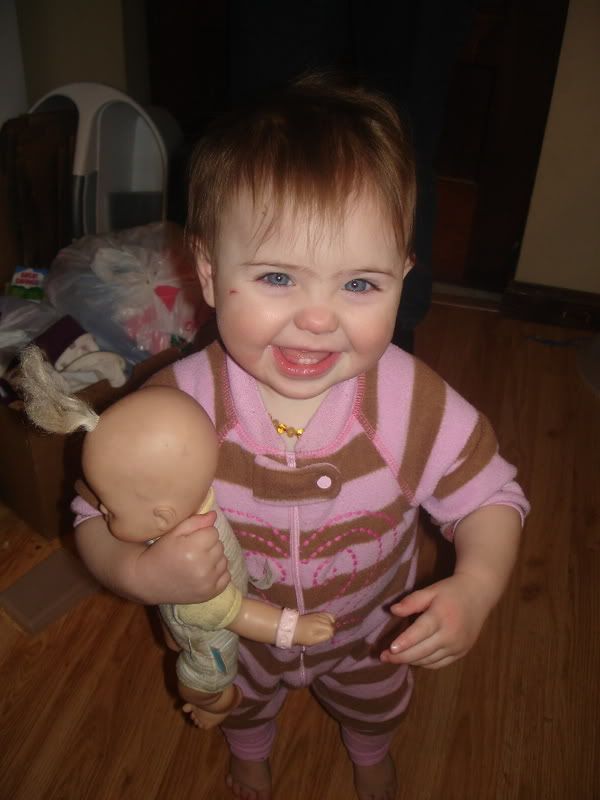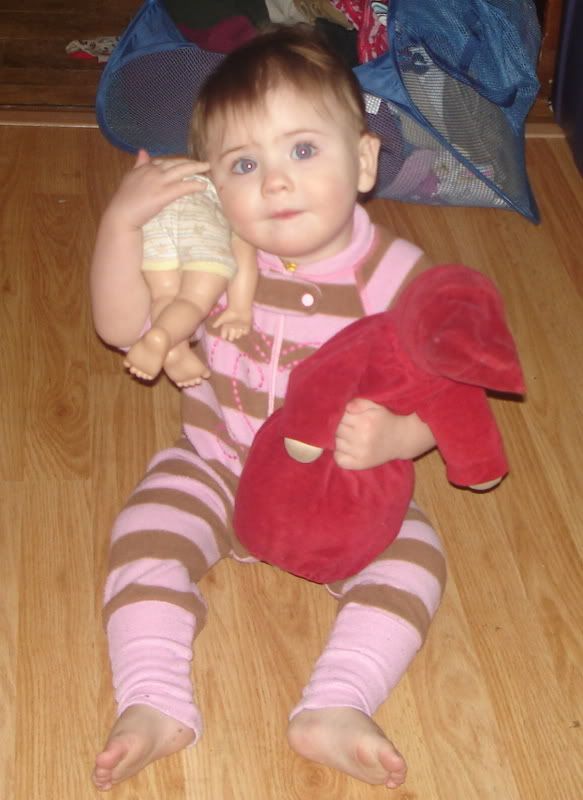 She's started carrying a baby doll around. She hugs her baby and kisses her baby and rocks her baby. She has a favorite baby even! It is just the sweetest thing ever!! I've never seen such a little girl take a liking to baby dolls so young. She is just amazing.
I am so thankful.
I always wanted a little girl. I was so heartbroken because Jade didn't (and still doesn't) like or do anything girly. I thought it was some cruel joke that I had a girl that wasn't girly. But the Lord is gracious. He has given me two more girls and they are so girly! They more than make up for Jade's lack of girly-ness.