Last week my Mom & Step-dad were able to come and visit with us! They live in St. Louis, and we only see them a couple of times a year. The kids were so thrilled to see them and we had a nice visit.
We had a belated Christmas celebration since we hadn't seen them over the holidays. It worked out well all around because Mom waited and bought things the kids had wanted but not gotten at Christmas. Smart Grandma!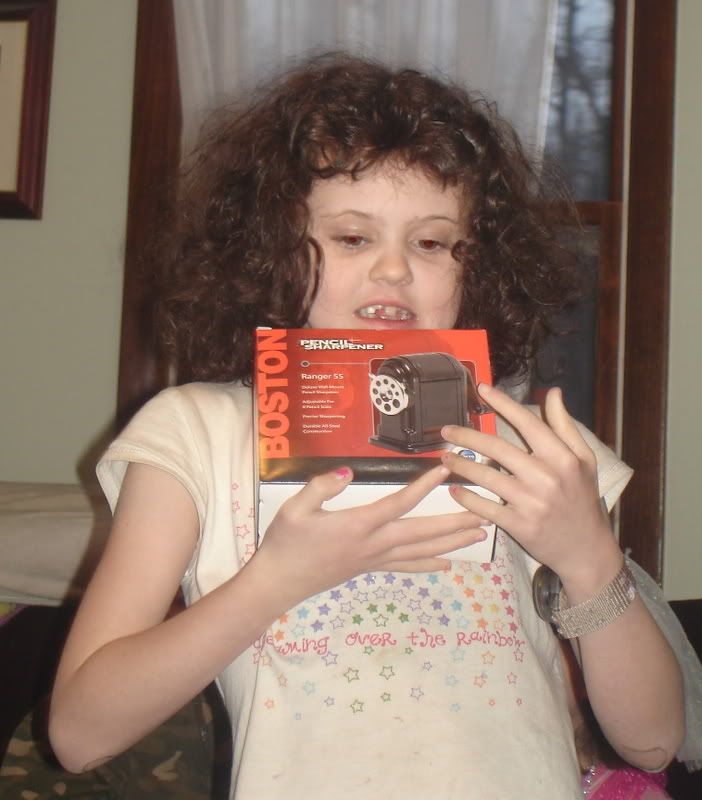 Jade got a REAL pencil sharpener! You have no idea how excited she was. She is slightly obsessed with sharp pencils.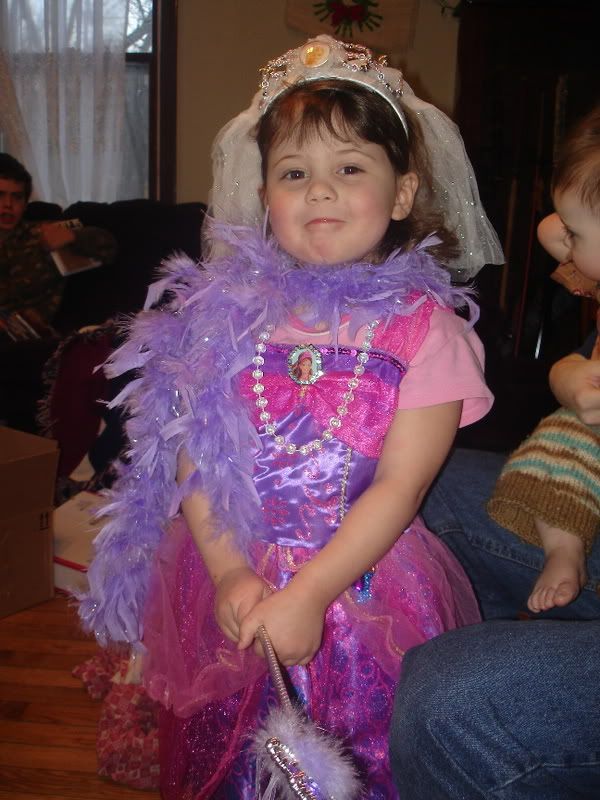 Ruby got a princess dress-up outfit. Which she wore for 2 days until she got it all wet and I had to peel it off her and wash it (by hand).
I don't have pictures, but Kordell's favorite was a
Jonathon Park CD set
which he has listened to over and over since he got it. He has been wanting that for awhile, so it was good.
Other than that, we mostly hung around the house just visiting. Here's a cute picture of Mom with Hosanna...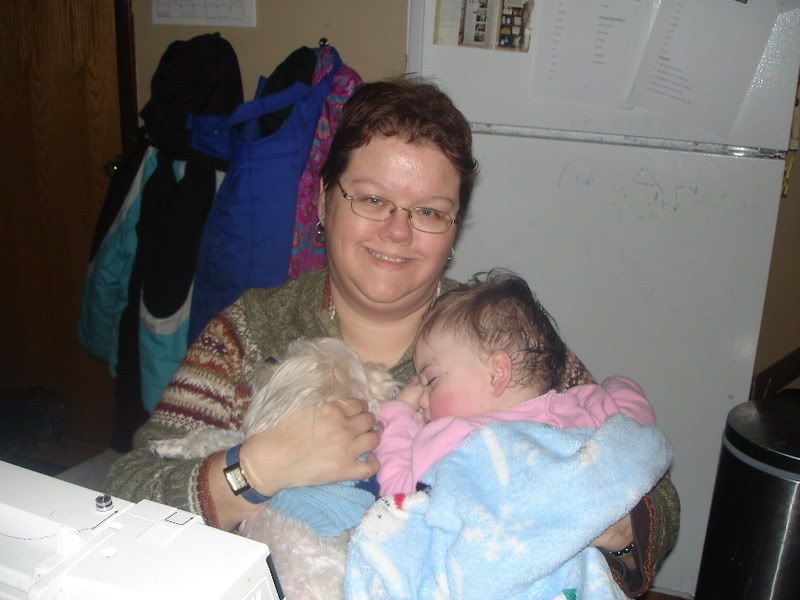 Oh, and we went to Lambeau Field... but that really needs a whole post of it's own, so stay tuned!