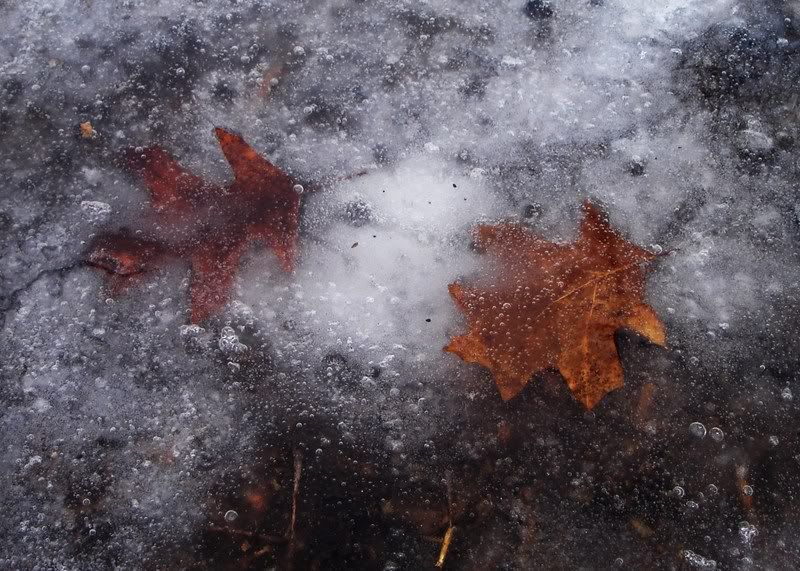 I took this picture yesterday morning after I took Jade out to the bus. I was walking back to the house very carefully, watching every step because the driveway was glare ice. As I looked down I saw these 2 leaves. They were frozen in the ice, but surrounded by a puddle. I thought it was so neat, so I had to go back out onto the ice to get a picture.
Here's what is so cool... There are fall leaves, frozen in winter's ice, surrounded by spring's melting. 3 seasons in one picture. Past. Present. Future.
It made me think about God. How He sees things. He sees all of the world and time itself as 3 tenses all at once. What was, what is, what is to come. It is all in His Hand. What was He has not forgotten. What is does not surprise Him. What is to come He has planned and known before the beginning of the world.
What a comforting thought. Oh, if I would just trust Him more completely! I AM, Creator of heaven and earth, Keeper and Sustainer of life. Who is more trustworthy than Him?