As promised, here is another update of what you missed while I was gone. This time, it's in pictures!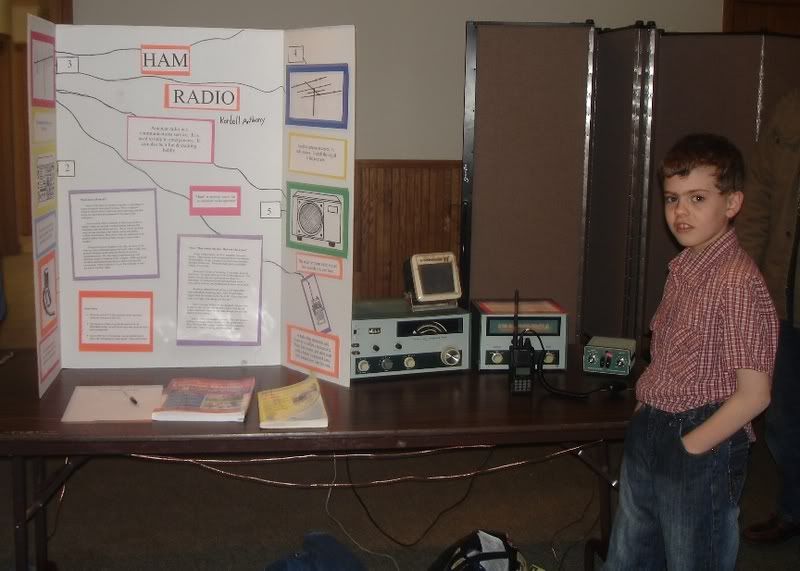 Kordell was in the science fair! Our homeschool group has a science fair every year, but this was his first time participating. His project was on Ham Radio. He made a diagram of how ham radio works. We also brought along some radios. Teagan wired up an antenna on the bottom of the table so we could listen to Morse code signals. It was cool! Kordell did a wonderful job explaining his project to everyone.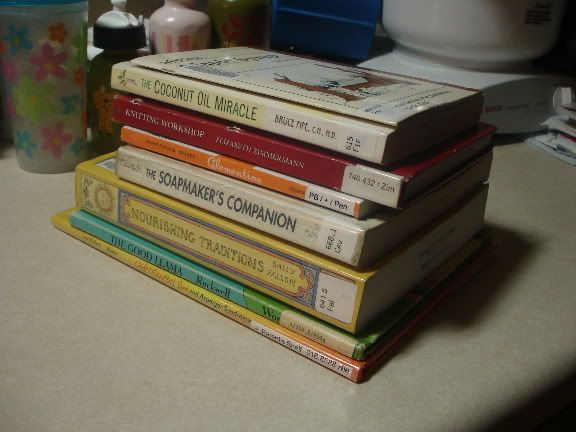 I rediscovered the library. It's been there the whole time, but I just haven't taken the time to go. Even when we went to the library, it was to the children's section. But this time I made sure to allow time to explore Non-fiction. I found all kinds of good books. There's no way I'll be able to read all of these in the 3 weeks I have them, but I have enjoyed skimming them, and have even knit a project from one! While we were there Kordell got his own library card. He was very excited! The stack above is just what I got. He had his own big stack! Man, I love the library.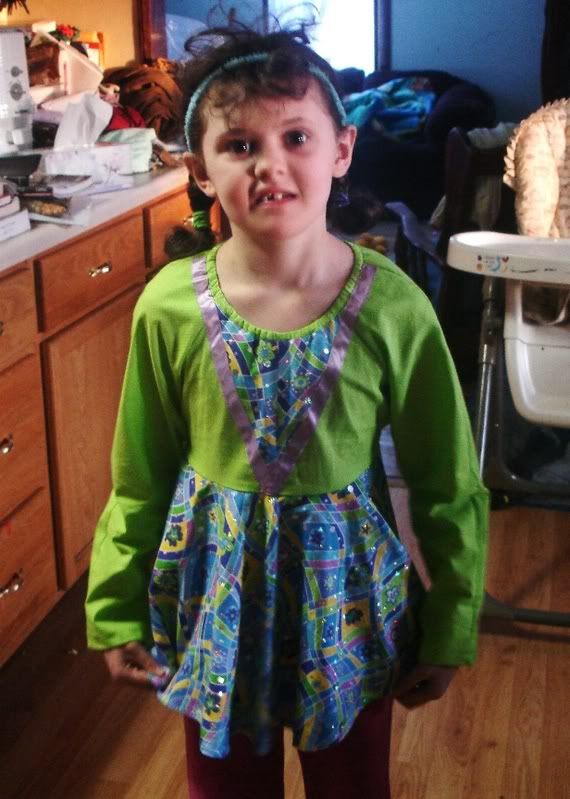 Jade got a new shirt! Thank you Noni! She loves it!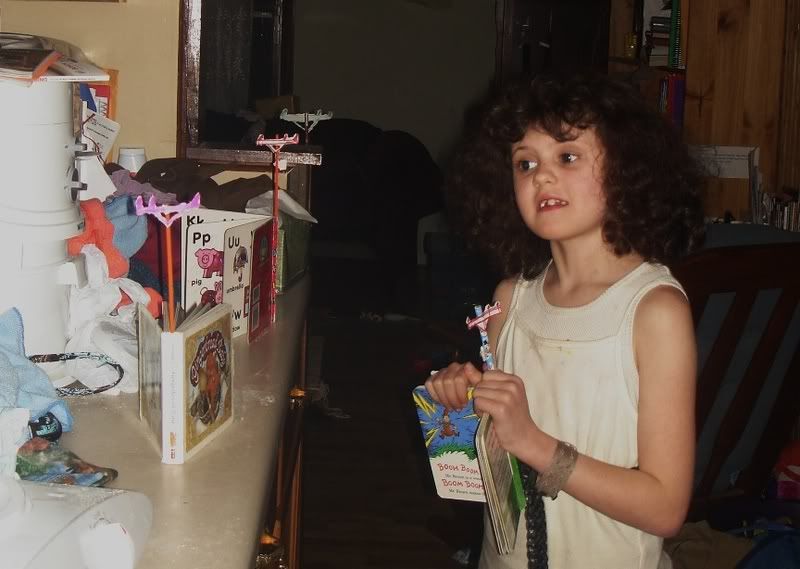 She also rediscovered her love for creating power poles and sticking them in the binding of books and perching them all over my countertops and walking back and forth all day straightening them. *sigh* Look how happy she is. Unfortunately, she gets very mad and throws a big fit when they get bumped, knocked over, or moved so I can cook. I hope this phase is short lived.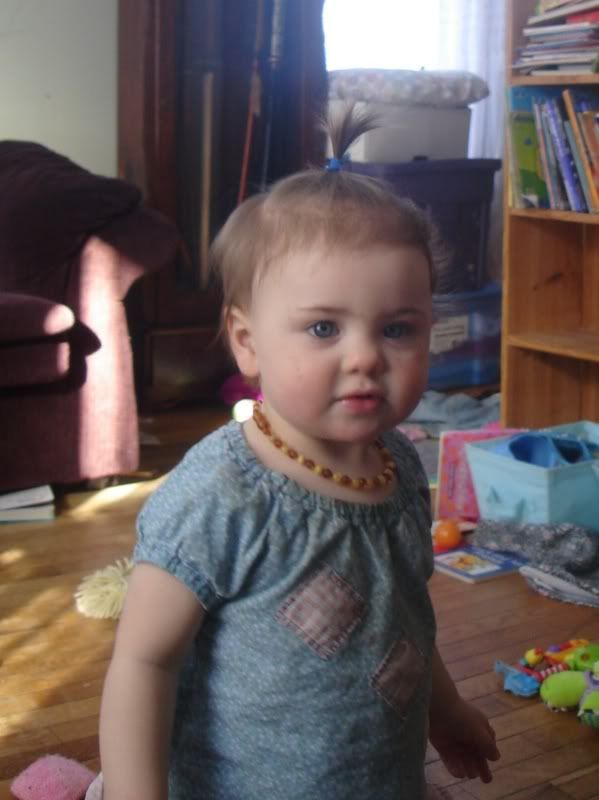 And lastly, Hosanna got her first fountain! Oh the cuteness!! I can hardly stand it!