I planted my first seeds of the year on April 30. I started with nice, cold-hardy crops: spinach & sugar snap peas. It's a good thing I didn't plant anything else... we've had a number of frosty nights since then.
The spinach was up first, on May 8. It looked at first like little green hairs coming up through the wood chips.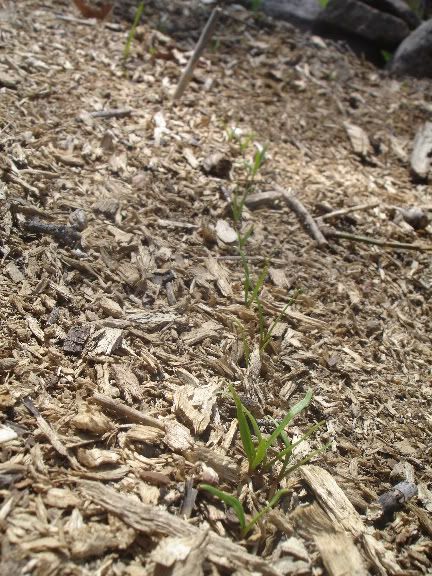 Next came the peas. They took a bit longer. I spotted the first sprout on May 11.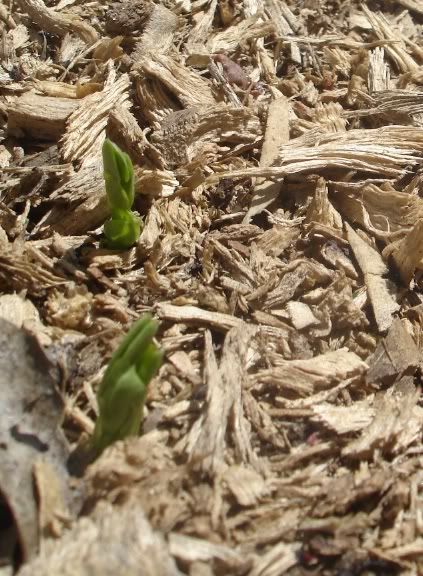 The peas are big enough now that I need to get them a trellis. I noticed the first little tendrils yesterday. I bought some bamboo u-hoops at Menards that I am going to use to build a pea fence. That is my project for today.