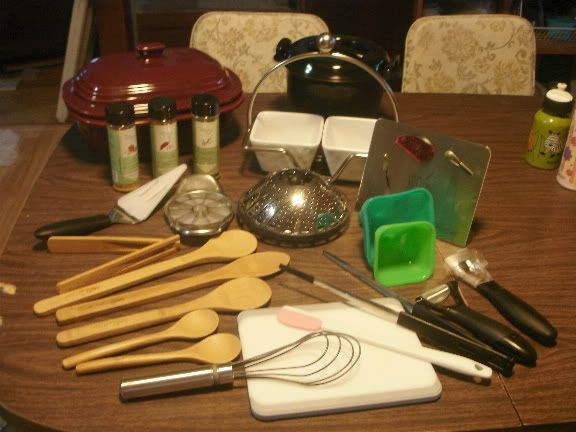 I love me some new kitchen toys... I mean tools.
This is what I got for hosting my cooking show. Pampered Chef is really good to their hostesses. The boxes landed yesterday. I got my guests' orders sorted & packed before dinner. I told myself I couldn't sort through my goodies until all the kitchen work was done for the day. Nothing like incentive to get the job done!
I'm very pleased with everything I got. I'm using my new stone baker to roast a chicken for dinner. I can't wait!