Well, howdy! It's been like 2 weeks, so I figured it was time to get back to my blog. I have all these ideas running around in my head just waiting for time to sit down and do something with them. I'm working on a few posts about my garden, cooking, sewing, and parenting. For now, some cute shots of the kiddos!
Well, just of the two little ones. (Why is it the little ones get all the camera time, huh?)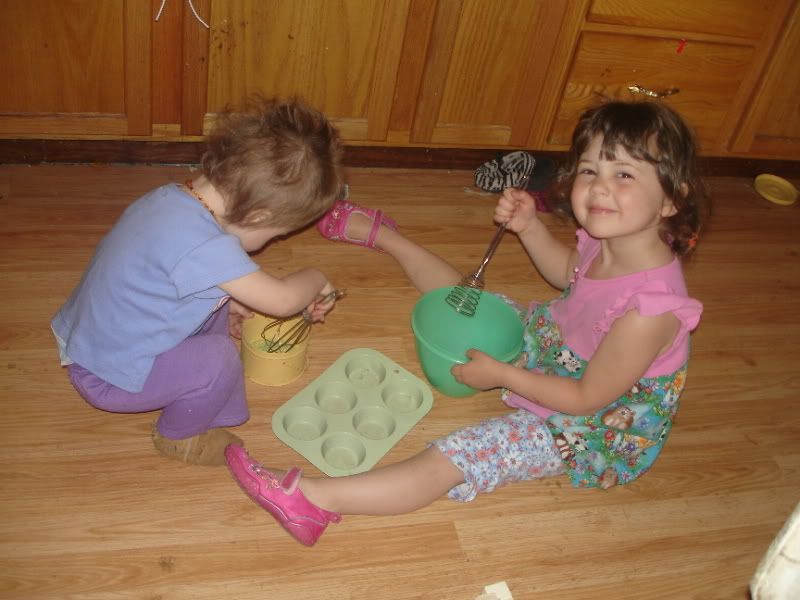 Ruby & Hosanna got some new kitchen tools during Rummage-O-Rama a few weekends ago. They have quite the collection now. Ruby is always cooking up something interesting, and teaching little sister too.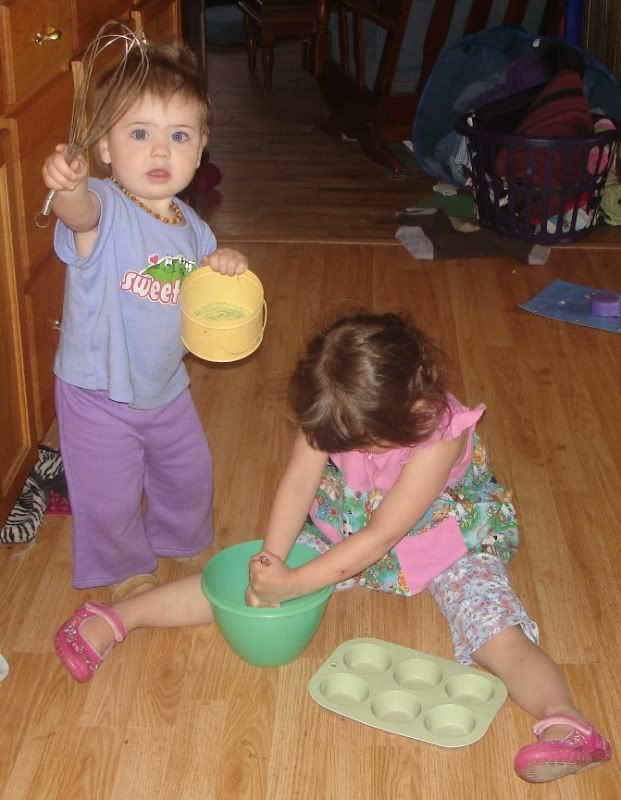 I tried to put Hosanna's hair in pigtails. It kinda worked. Of course, she's had a haircut since then as we continue to "blend in" Ruby's handiwork.