We were blessed last weekend with some garden bounty! Tanna harvested her squash & onions last week. She sent me home with a few...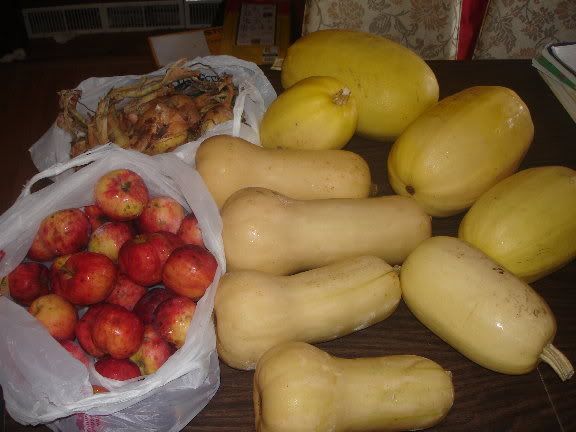 Look at the size of those squash! The spaghetti squash in particular were huge this year.
We've been enjoying the butternuts already. Jade really likes it!! I think I will have to get some more while they are in season. I even got Kordell to like it. It's amazing what a little brown sugar and cinnamon will do. :-)
Tanna also let me pick some apples right off her tree. She hasn't picked any yet, so I got first dibs. They were decent size, especially considering that she doesn't spray her trees at all.
I decided to make apple butter with the apples. I filled up my slow cooker with sliced apples and added lots of yummy spices. It cooked on low all day and made the most delicious apple butter! No pot watching required!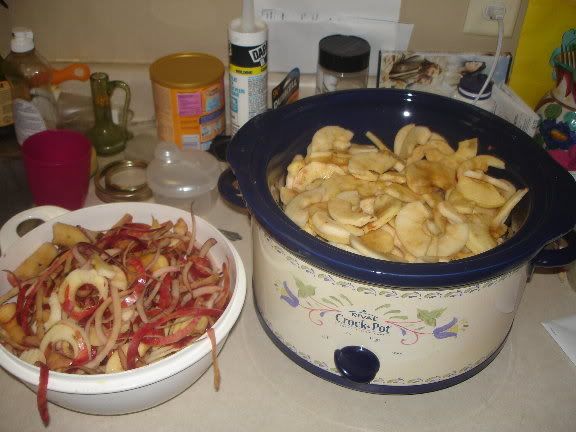 I should have taken a picture of the finished product. But I think the scrap bowl with all the curly apple peelings is pretty in a weird sort of way.