Here I am as of Thursday, which was 34 weeks exactly. I'm big. Yeah, there's an understatement if there ever was one. LOL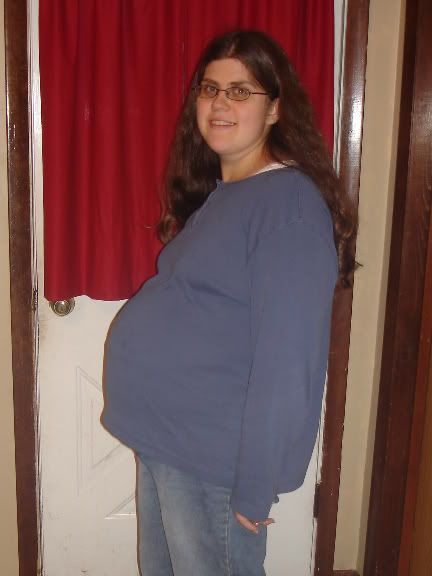 The pre-term labor seems to be controlled by the blackhaw tincture, though if I walk around too much, I get a few contractions and have to take extra. Wednesday (errand & co-op day) was a killer and Friday (Jade's OT & groceries) was hard too. But I have been trying to take it easy. Teagan has been very good about letting me go lay down & nap through the day if I need too.
And there is more help on the way! My mom, who was going to come up after Thanksgiving to be here for the birth, is coming early to help me get everything ready and help out so I can rest. She will be here on Thursday. Yay!