I know everyone has been pining for some pictures, so here are a few from last month.
Well, the first one is from today, but the rest are from last month. Here I am, 31 weeks pregnant. It is blazing hot today, thus the tank top and ponytail. I wish it would just be fall already!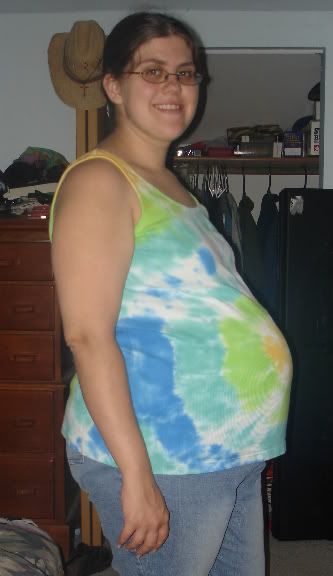 Here are Kordell & Ruby working hard at school. Kordell is making a Sumerian cuneiform tablet out of clay and Ruby, well, I think she might hurt me if I try to take her pen away.
Here is Teagan's birthday party. Kordell's cuneiform was a birthday card for Dad, so here they are with the finished work. Unfortunately, it cracked right down the middle when it dried and couldn't be saved. Glad I took a picture. Teagan also got socks for his birthday...they were only 2 weeks late. See them on my other blog. :-)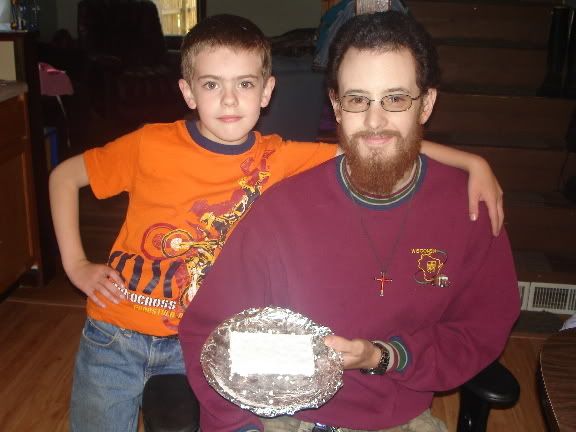 And here is Ruby with her baby doll, practicing to be a big sister.