A week ago we harvested our first tomato of the season. We've had green tomatoes on the vine since we got home from vacation and they are just
finally
starting to ripen. We noticed a slight blush starting on Thursday, and by Sunday evening it was ready for picking. There it is. Isn't it beautiful?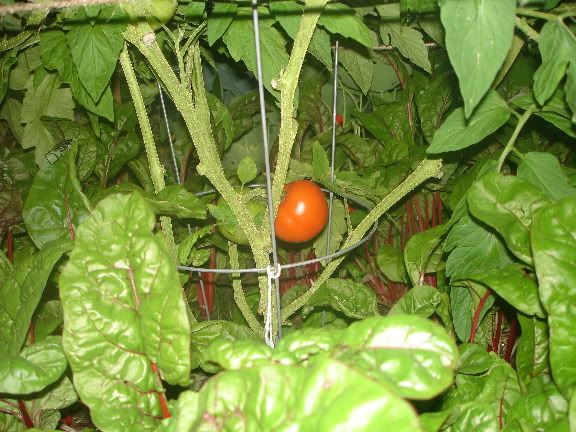 Because it was our very first tomato, we had a little ceremony out by the tomato tree. (Yes, I said tomato tree. The thing is almost as tall as me, and that makes it a tree in my book.) Here we are, all gathered around for the picking.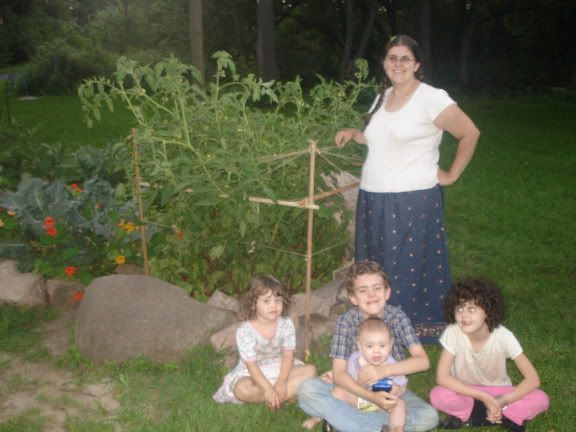 And here I am, post picking, showing off my harvest. It wasn't a very big tomato, but it tasted good! Better than tomatoes from the store, that's for sure.