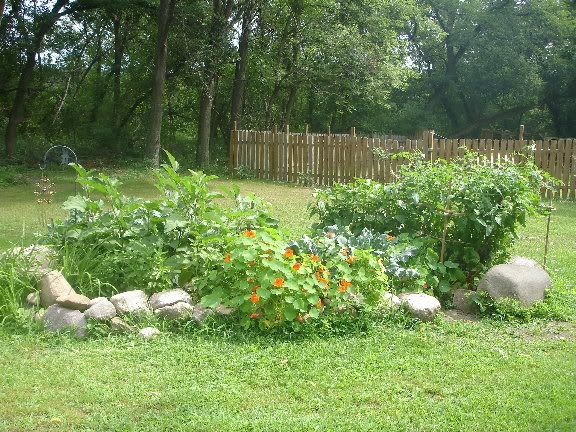 Time for another garden update! The weather has been quite dry the last few weeks. But we've kept up with the water and things still look good. The peppers are finally setting fruit! Don't they look nice? We lost a few blossoms & fruit that was just starting last week. I think the combination of cooler nights and no rain are taking a toll. Hopefully we won't lose too many more.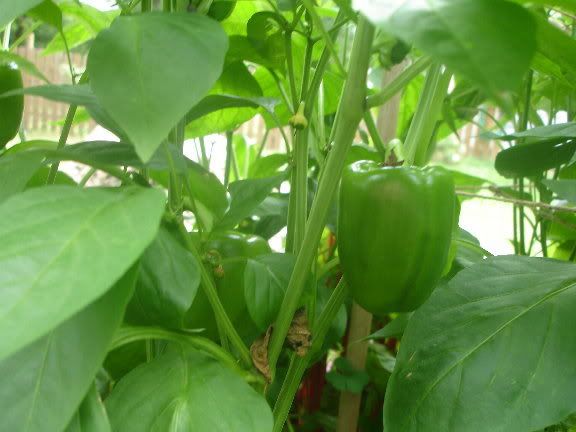 My tomato tree is absolutely LOADED with green tomatoes. I have a sneaking suspicion that I will be overrun with ripe tomatoes in a few weeks.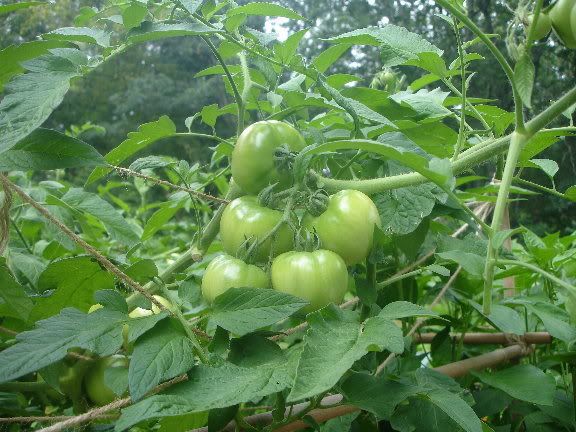 And I am quickly becoming buried by eggplant! We have harvested a dozen already, with 2 more ready to come off the vine any day. There are 8-10 more forming and many more blossoms. Anyone have eggplant recipes to share??