Did I ever tell you about the screaming deal I got last spring? I had been looking for a grain mill. I was going to buy one new - you know, stimulate the economy and all that, but they are expensive!! Amidst my waffling on which one to get, was the beginning of rummage sale season. A friend of mine was having a rummage sale with some of her neighbors. I stopped in. Lo and behold, I found a grain mill with a flaker attachment for
$5.00!!!
I snapped it up in a heartbeat!

When I got home, I looked up my find on the internet. I had just bought a grain mill worth $180 for $5. WoW! God is so awesome!! Here's my mill on its maiden voyage: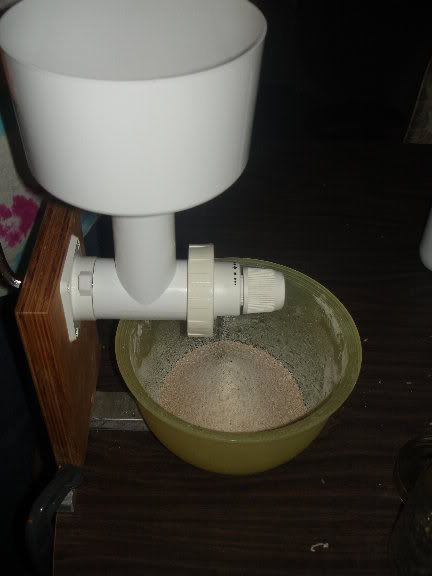 Now, the girls think it's great fun to grind the grain into flour. Jade especially liked turning the handle and watching the flour come out.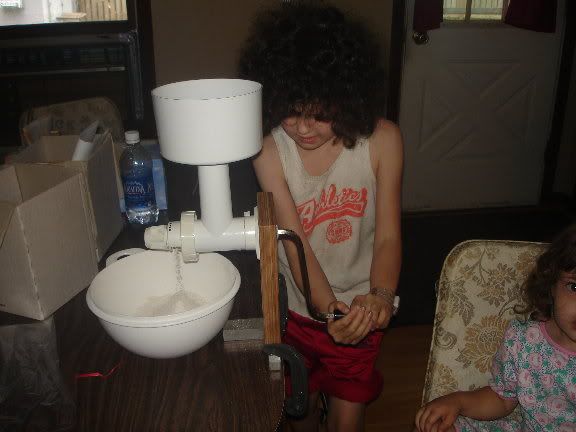 Not to be outdone, Ruby got in on the action.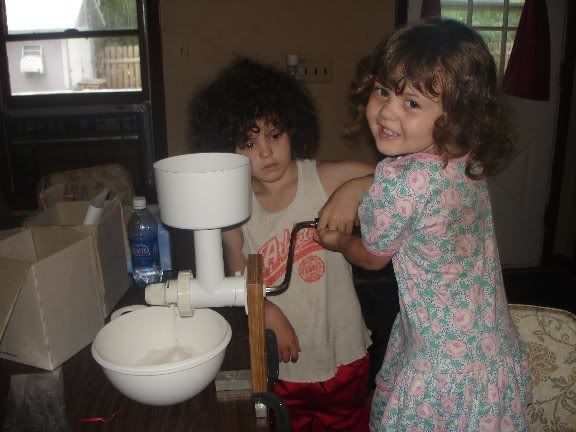 Now I feel a bit like the Little Red Hen. Except I actually have help. ;-)