Since Jade went back to school, it was time to get back to work at home as well. Kordell was not as excited to see the new year come. He doesn't really like school and it's like pulling teeth to get him to do anything. In an attempt to make things more likable, I'm trying a new approach for science. It's called nature study, and it's as simple as it sounds. He's studying nature. He started a nature notebook and everyday I encourage him to go outside and observe something in God's creation and then draw & write about his observations. So far, he seems to be enjoying it.
The first day we found some acorns on the ground, so our study was about acorns.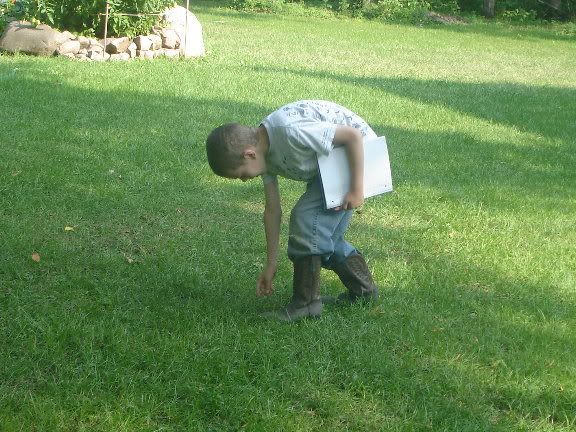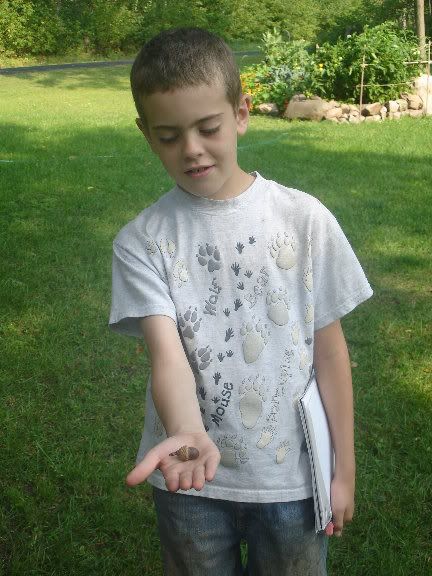 He kept all the acorns he found so he can put them out by Dad's hunting stand. You know, to lure in the big bucks. Because there might not be any acorns in the woods...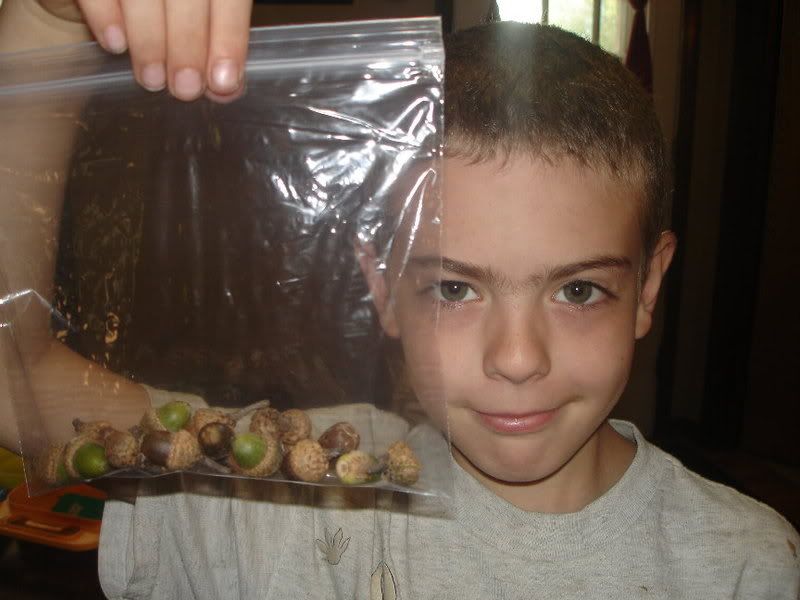 These are his notebooking pages about the acorns. (You can click on it to make it bigger.)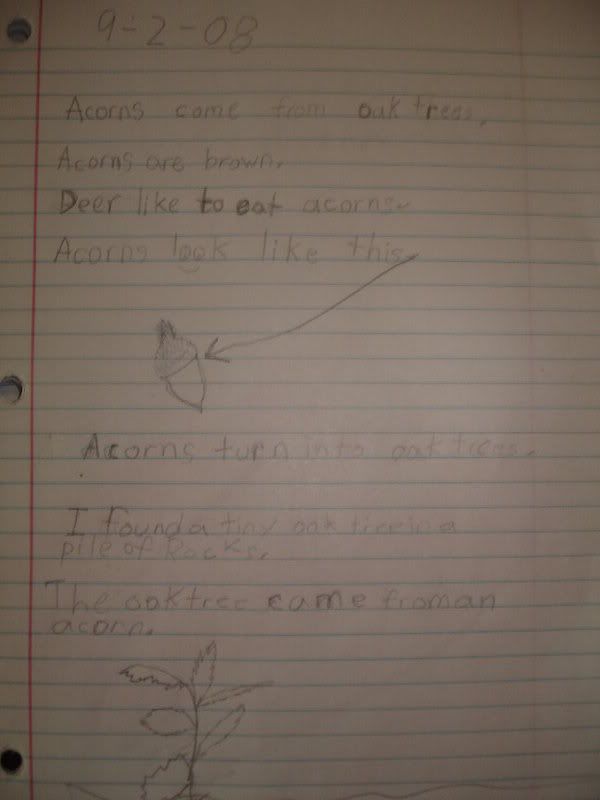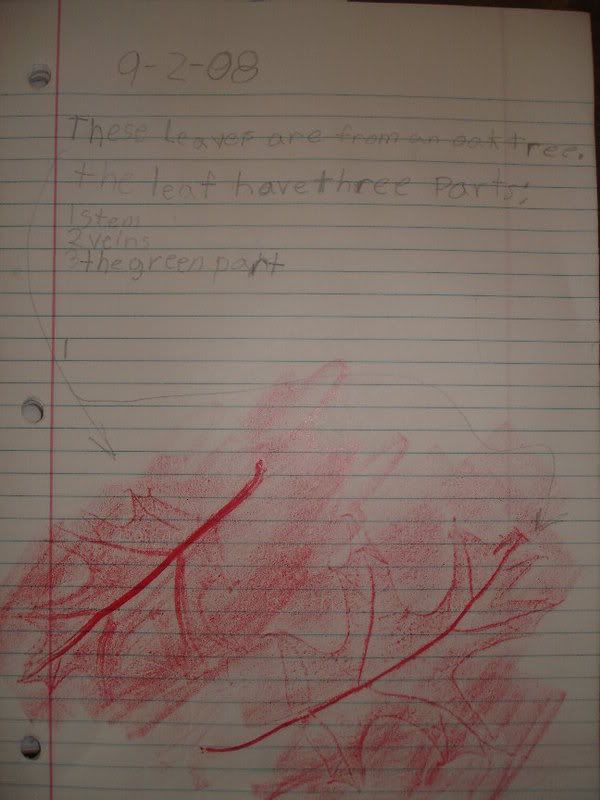 It worked really well the first day. The next day he didn't want to do it. But he's coming around the more we work with it. Now if I could just figure out how to make math exciting...