Yes, school started 2 weeks ago, but I wanted to share pics from Jade's first day of first grade. She was SO excited to go back to school... and frankly, I was just as excited to see her off. I needed a break after the summer.
So, here she is waiting for the bus.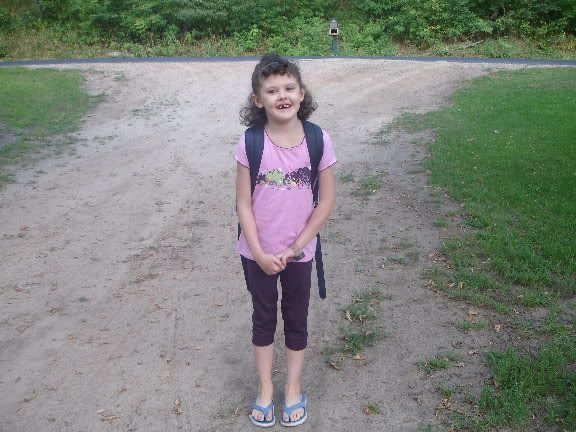 And there she goes! Off to Mr. Wendland's class. Bye Jade!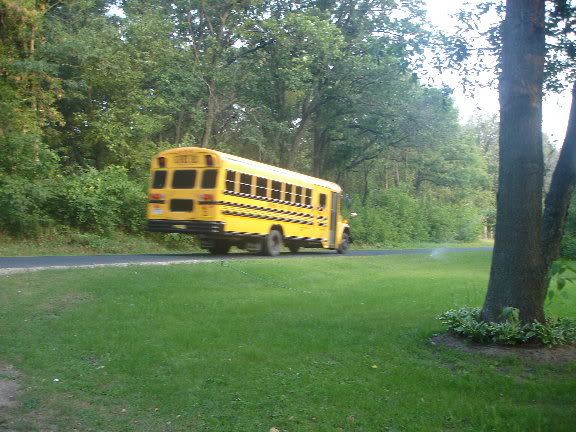 All the reports coming home are glowing. She is doing wonderfully and settled right back into the school routine. She even did show & tell on her own last week. She took her little notebook and showed the class her drawings. I'm very pleased with the transition this year. It's been much easier than last year. I'm excited to see her progress!