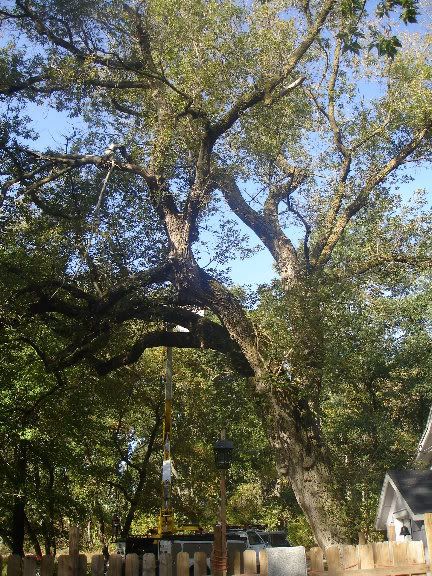 Those of you who have been to my house probably remember (or are quite familiar with) the HUGE tree that hung over the driveway. It was hard to miss. The base of it grew right between the house and the driveway, and the branches completely covered our driveway and shaded almost half of the house. It was a box elder tree though, and was starting to have problems. Each year, we lost more and bigger branches off the tree and could tell it was starting to die. Just a couple of weeks ago a large branch fell, barely missing the motorcycle and the fence. We knew it was a matter of time before the really big limbs would come crashing down on the house or the cars.
So, last Thursday, we had the big tree cut down. It was bittersweet in a way. I always enjoyed the shade and protection that it provided. And it was such an old tree. It had seen many more years than I. If trees could talk, I'm sure it would have had great tales to tell. But it's time had come and we were ready to see it go.
The tree service guys did a great job. They had the big beast on the ground safely in only 4 hours time. Teagan's grandma & grandpa came over and we all sat watching. I've never seen Ruby sit still that long. It was really fascinating to watch.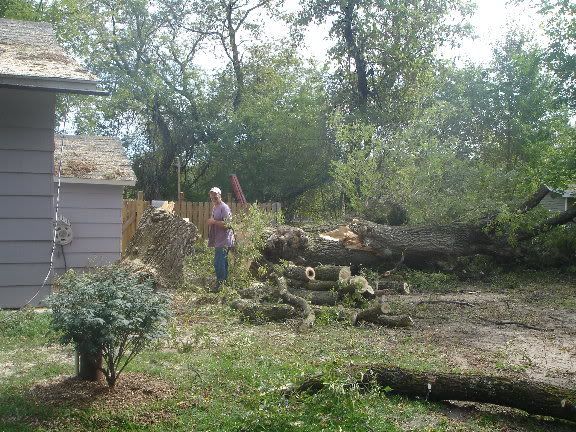 When it was finally down, we went in to investigate. The core of the tree was less rotten than we had expected, but it was still rotting. The tree guy said we might have had a few more years, but you just never know. The kids had a great time exploring the tree.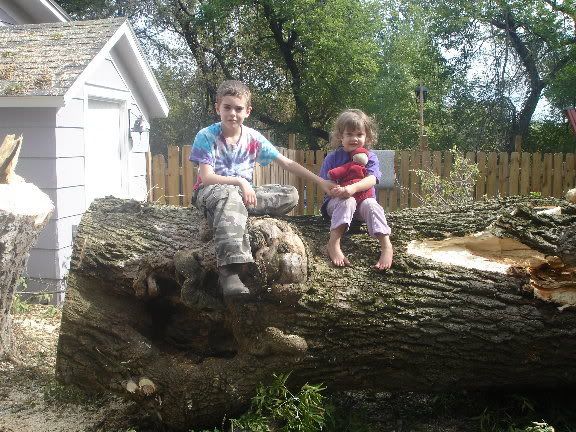 We measured the widest part of the trunk... 54". That's 4 1/2 feet! Here's Kordell with one of the big chunks of trunk.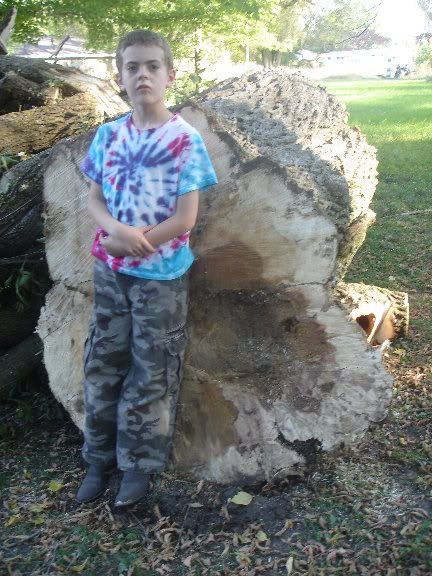 By the end of the day, there was nothing left but a pile of woodchips and sawdust where the tree had been. (oh, and piles of brush and logs all over the yard...) Our house looks a bit naked now. And it's still weird to look up and not see tree. We will get used to it, I'm sure.