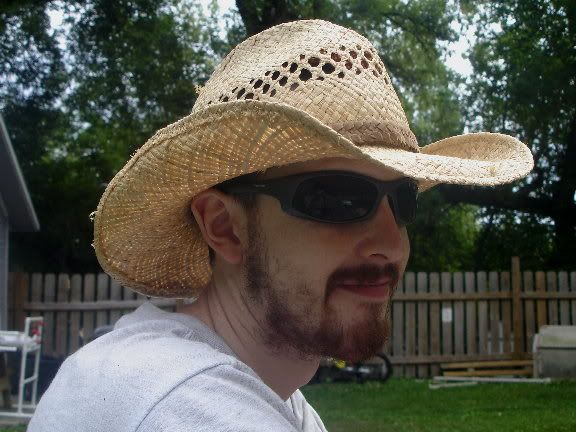 ...And I'm not! Neener neener. :-P
Teagan turned 30 yesterday.

We had a big bash last weekend to celebrate his big day and Logan's 12th birthday too. Here are the birthday boys (with some of the rowdy partygoers):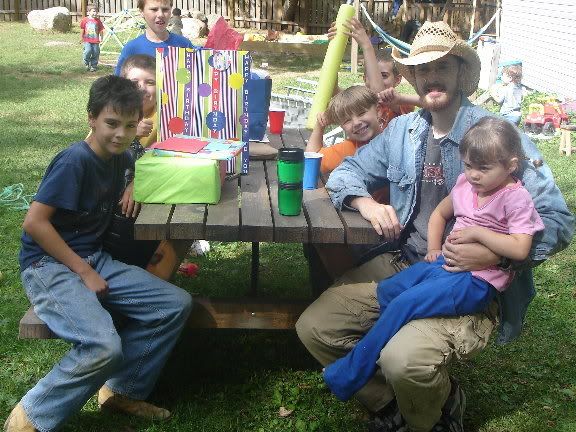 And Logan hamming it up for the camera. He had to do something interesting for me to photograph... it was too breezy for the candles to stay lit. We sang to them anyway.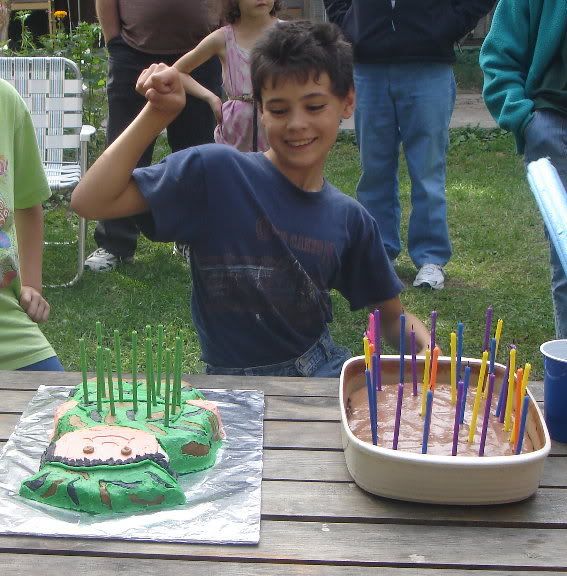 And here is a shot of our family taken that day. There were tender emotions as Grandma Anthony praised the Lord for Teagan's life. There were days they didn't know if he'd live to see 30. And yet, here he is, blessed with 4 mighty arrows and a fruitful vine.
"For I know the plans I have for you," declares the LORD, "Plans to prosper you and not to harm you, plans to give you a hope and a future." ~Jeremiah 29:11