I'm a few days late with this, but better late than never!
This year, the week of Thanksgiving, we made a "Thankful Tree". Each member of the family made handprint "leaves" and we wrote on it what we were thankful for. Kordell made a lovely tree trunk for us.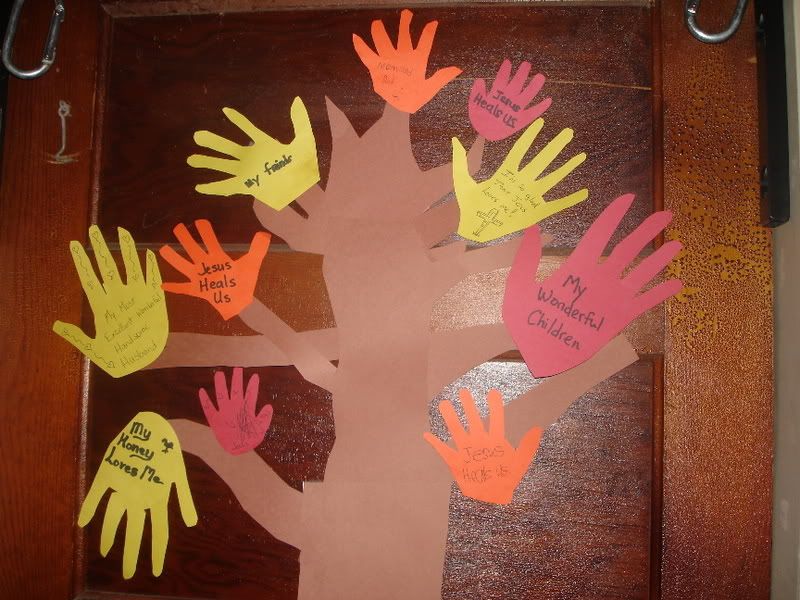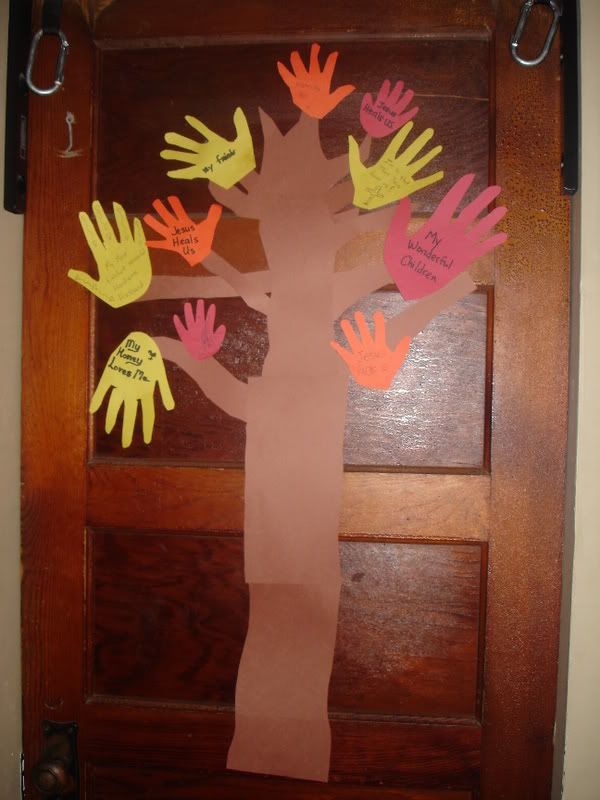 Thanksgiving Day we spent with Teagan's parents. I didn't realize until almost dinner time that it was Hosanna's First Thanksgiving!! I was still pregnant last year at this time. Here she is, ready to feast...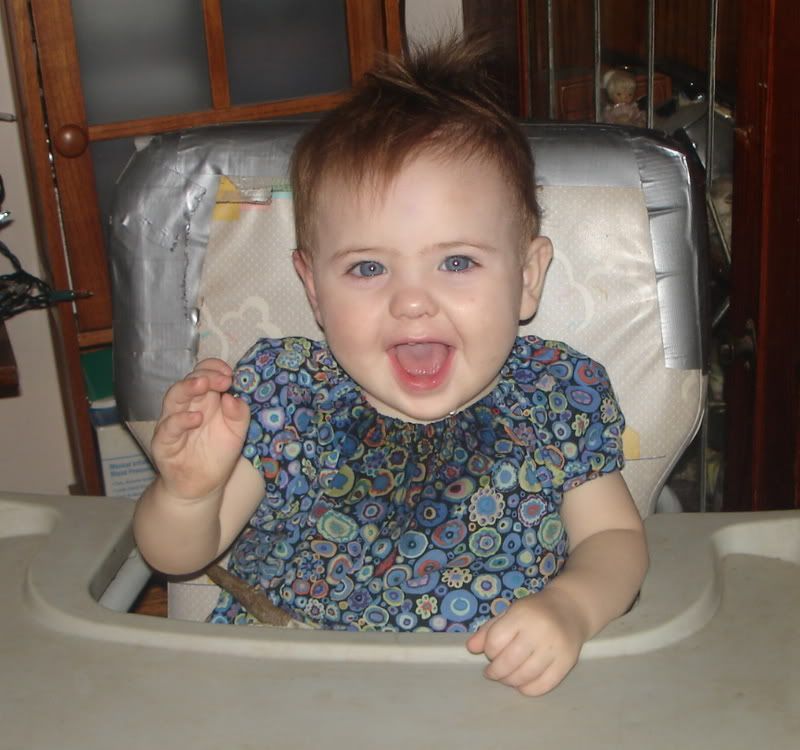 Giving Daddy some love...
Ruby & her cousin Jacob got to sit at the counter for dinner. They're big kids now.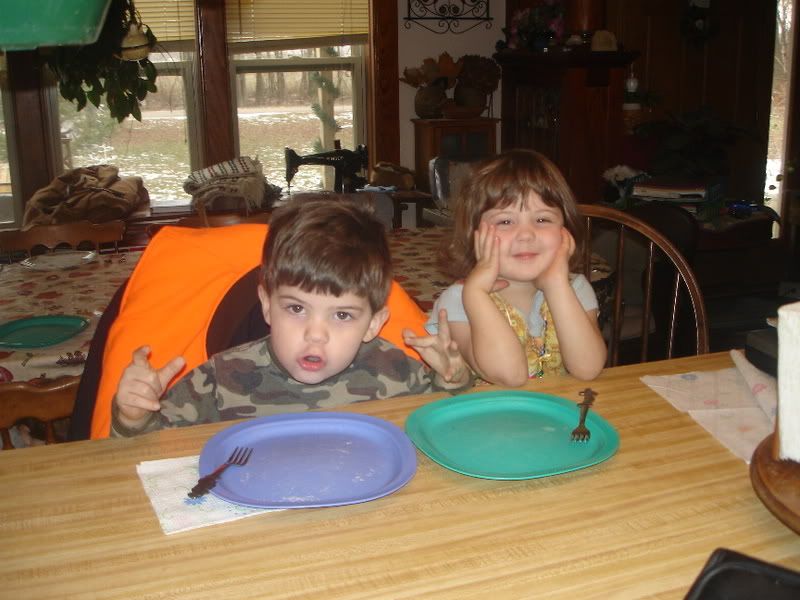 We made sure to have plenty of goodies for Jade. Here she is getting her self some milk. She also had cornbread, mashed potatoes, jello and a little turkey. Mostly just jello.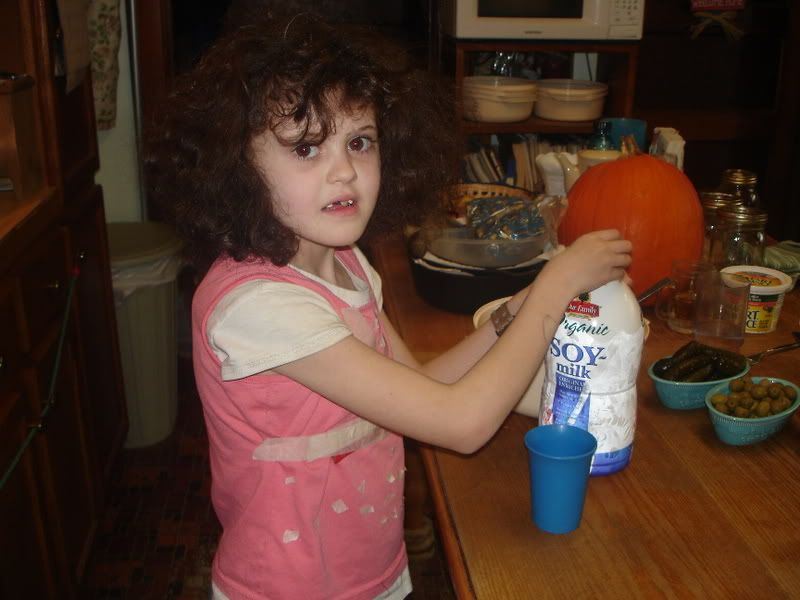 Kordell and Logan took over the kids table. Looks like it was a hostile takeover...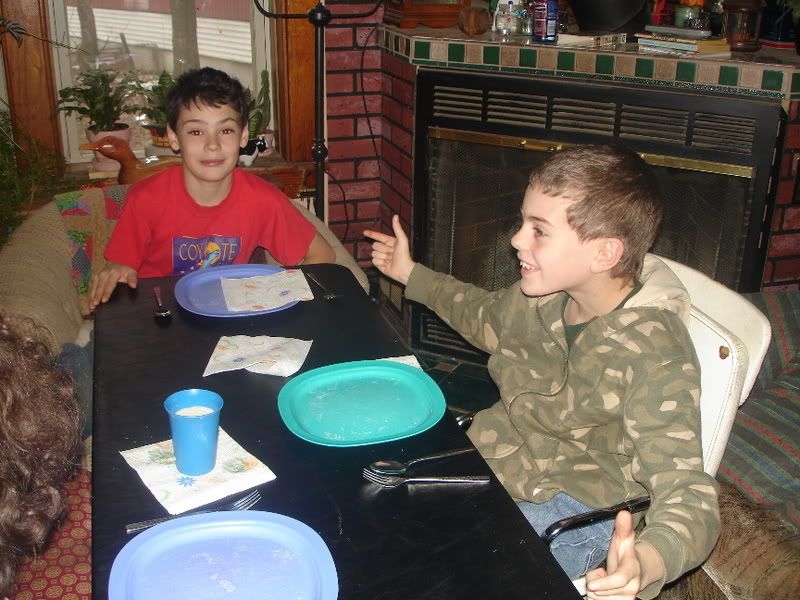 After feasting with the Anthony's we went to a friend's house for an evening of games & snacks. It was a very nice day.
How was your Thanksgiving?