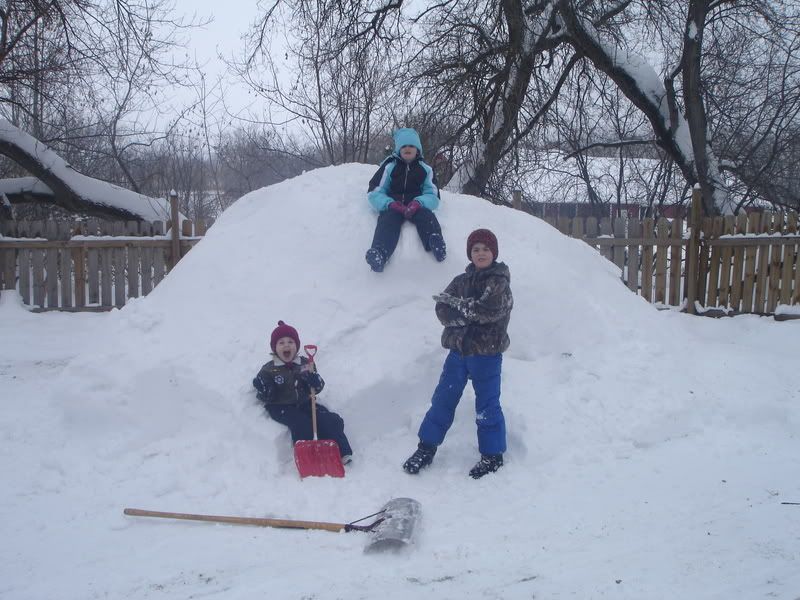 Well, it certainly was a white Christmas this year. We had record snowfalls all month and record cold too, so none of it melted away. The kids have been so excited about the snow, but it's been too cold for them to go out and play. How terrible!
As I mentioned yesterday, it finally warmed up enough on Christmas Day for them to play outside. And it stayed warm enough for them to play outside yesterday too! Woo-hoo!!
Teagan has been blowing all the snow in the backyard into a pile again this year. The kids love it because then they can go sledding, even though we don't have a real hill. The snowpile is bigger already this year than it has been in the entire winter in years past. They are loving it!
Of course, it was 40 + degrees last night and the yard has turned to puddles and mud with a snow island in the middle. No playing out there today, I'm afraid.