Well, I killed my blender today.
I was making
this recipe
and it started to fade. By the time I added the final ingredients, it refused to blend any longer. I wasn't surprised. I knew it was on it's last leg.
The good news: the pancakes were almost worth it. They were SO yummy!! If I can get a new, more power blender by Christmas, they would be a perfect Christmas morning breakfast.
And now I have more motivation to save my pennies for this beauty...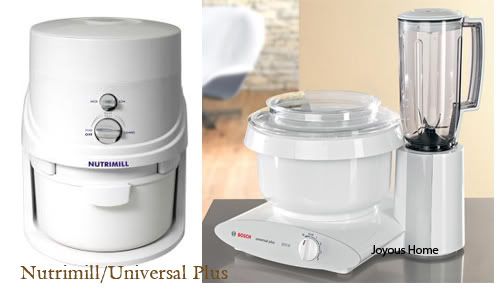 The Universal Plus Bosch with blender attachment. Oh yeah baby. It's
on sale
with the Nutrimill right now. Saving my pennies. Rubbing them together.
It will be mine. Oh yes, it
will
be mine. ;-)