This post won't mean nearly as much to you as it does to me, but I wanted to share anyway...
Thursday I went to
The Loopy Ewe
. TLE is only my very favorite place to shop online. It's all yarn all the time baby!! They specialize in sock yarn, but have lots of other goodies too. The store is mostly online, but they open it up for shopping a few hours a week. And it just happens to be in St. Louis!! Of course I had to visit while I was in town. Here it is, Loopy Central in all it's yarny glory.
There was lots more yarn around the corner. Lots, lots more! The owner, Sheri, kindly volunteered her baby-holding services so I could fondle the yarn. Hosanna got passed around and loved on by Sheri & all the Loopy Elves. I think she made their day!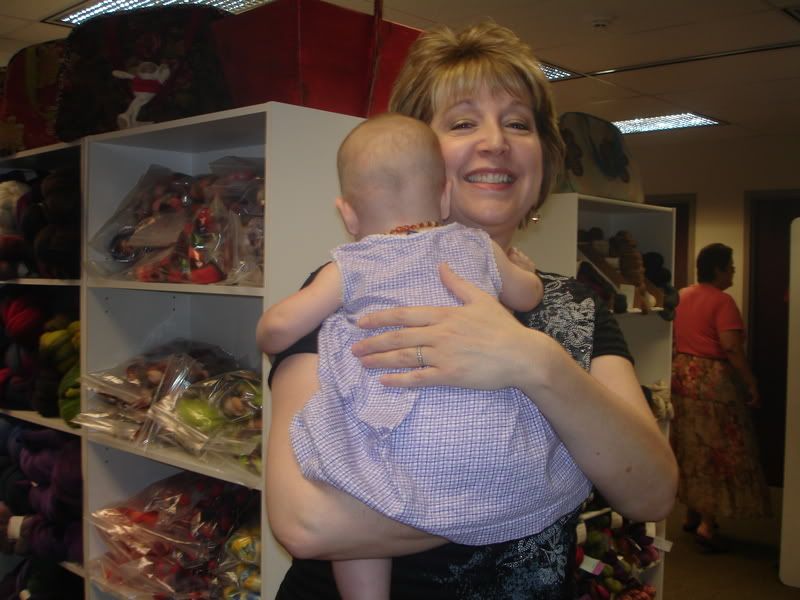 I'm sure no one quite understands how incredibly fun this was for me. When I say, "look, here we are in front of the Numma Numma!" you will all think I have totally lost it. But trust me, it's good stuff.
I could go on, but I don't want to bore you to death. Just bask in my Loopy joy, smile & pretend like you care. ;-)