I could also title this "How to embarrass your 9 year old son to DEATH on his birthday" but that seemed a little wordy...
Friday night we went out for a pre-birthday celebration at
Chevy's
. Grampa Chuck arranged a little surprise for Kordell. After we had eaten dinner, the waiters all came out and sang to him, plus he got a sombrero and a sundae. He was totally embarrassed! He didn't want to wear the hat, but we told him if he didn't we would take away his ice cream.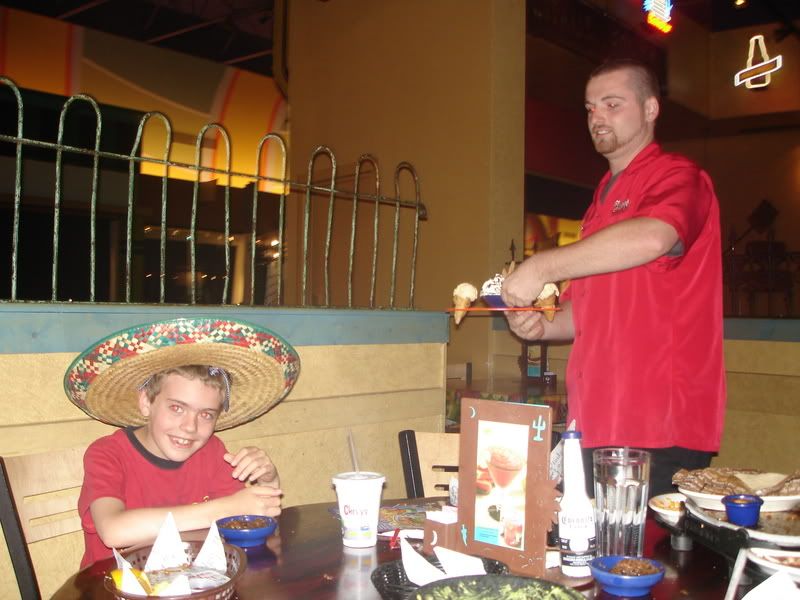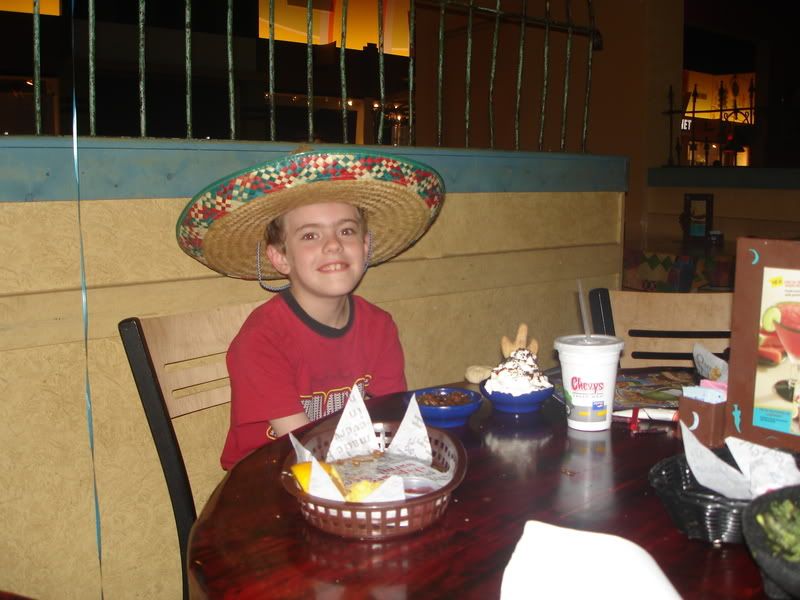 Saturday (his actual b-day) we went to the
Ambassadors of Harmony
concert. Chuck sings bass in the chorus and this was the first time we'd ever seen one of his concerts. It was a great show! Barbershop music is so much fun.
After the show, as we were milling about in the foyer, one of the quartets, Vocal Spectrum, came over and starting singing "Happy Birthday" to Kordell.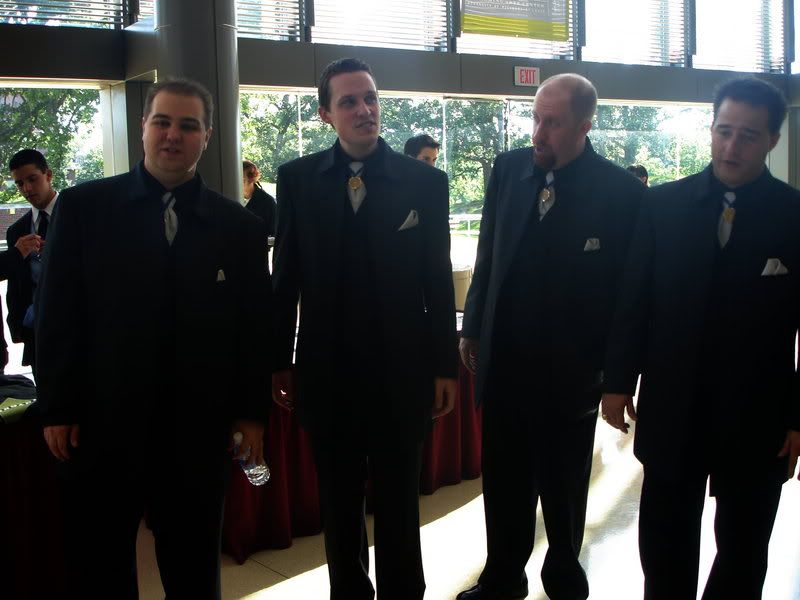 The boy about melted into the floor. He did not know what to do with himself, he was so embarrassed.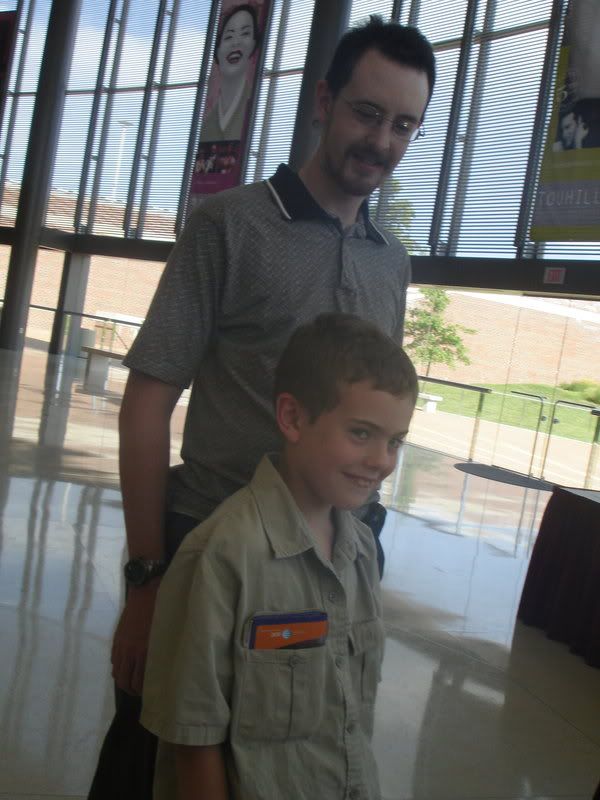 We took a group picture. Look at how happy he was.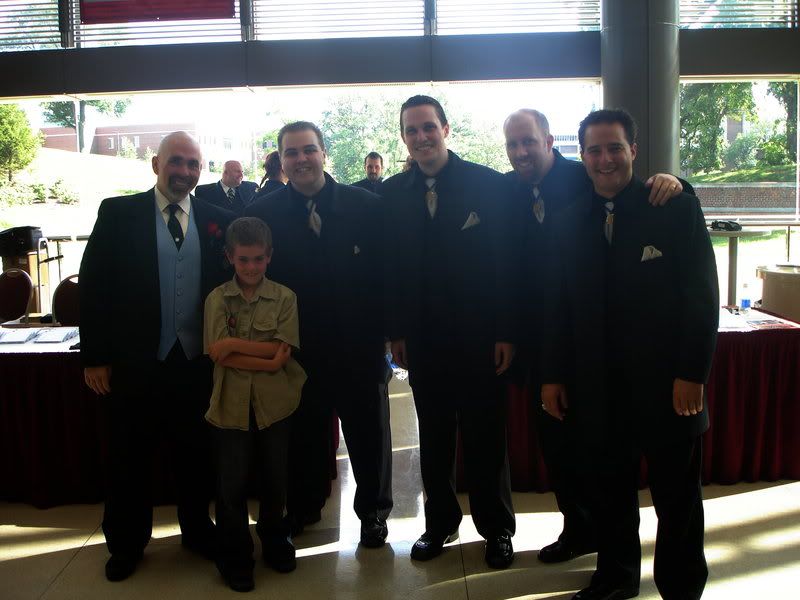 To put some perspective on this...
Vocal Spectrum
is the very best barbershop quartet in the world. It would be like Third Day or Casting Crowns coming to your birthday party. All this was a bit lost on Kordell. I'm sure he'll forgive us someday...