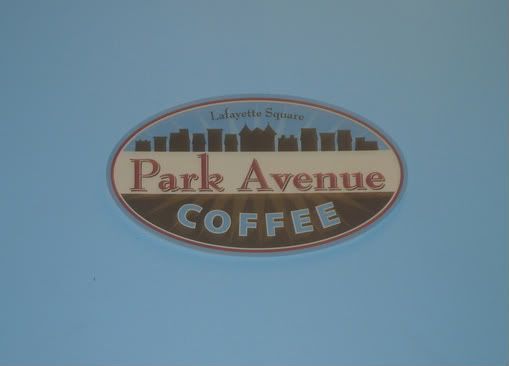 Monday evening we were kind of bored. It had been a maintainence day. You know, laundry and that sort of thing around the house. We wanted to do
something
. At the Science Center, we had sampled something called "Gooey Butter Cake" made by a little coffee house called Park Avenue Coffee. The cake was great! And made right here in St. Louis. We decided it was a good night for a little exploring. After dinner we loaded up and headed downtown.
Park Avenue Coffee
is just a bit south of Union Station, in Lafeyette Square. It's a great little coffee shop! Even without the gooey butter cake it would be a place I would love to hang out. It had cushy seating and even better, a patio in the back! The white chocolate mocha was really good and the gooey butter cake was phenomenal!! I had white chocolate raspberry gooey butter cake. It was SO rich and yummy.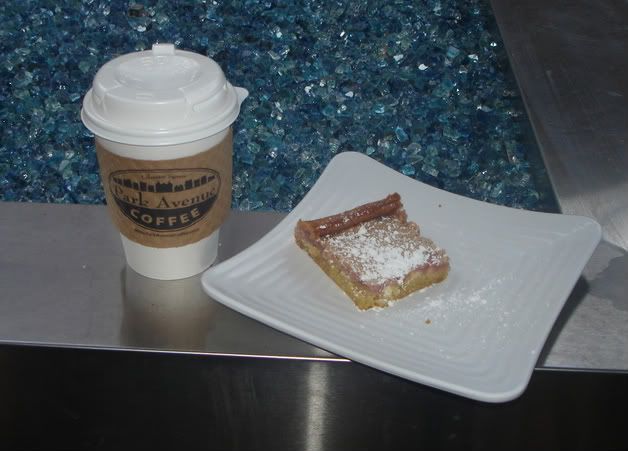 The best best BEST part of the night was that I actually felt normal. Like, I'm a normal person hanging out at the coffee shop with my hubby like we always did. Here's my favorite picture from this whole trip. (I about cried when I discovered that it was blurry, but it's still my favorite!) This is us. This is what we do.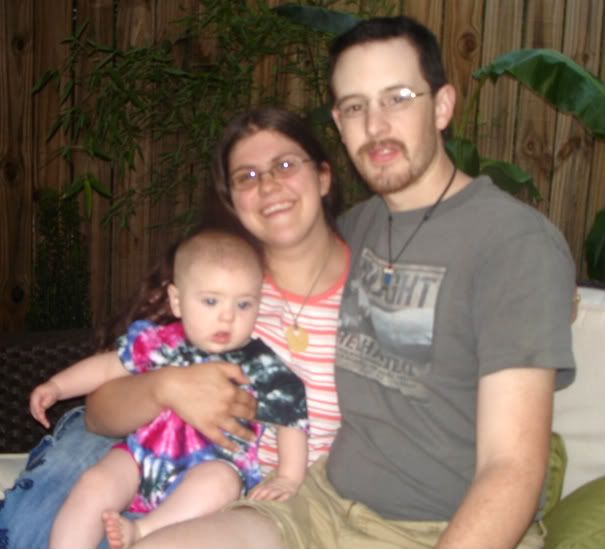 Here are the munchkins. And yes, we did let Jade have some gooey butter cake... just a little teensy bit. It is vacation after all.