We had Ruby & Hosanna dedicated at church yesterday. First the pics, then the story...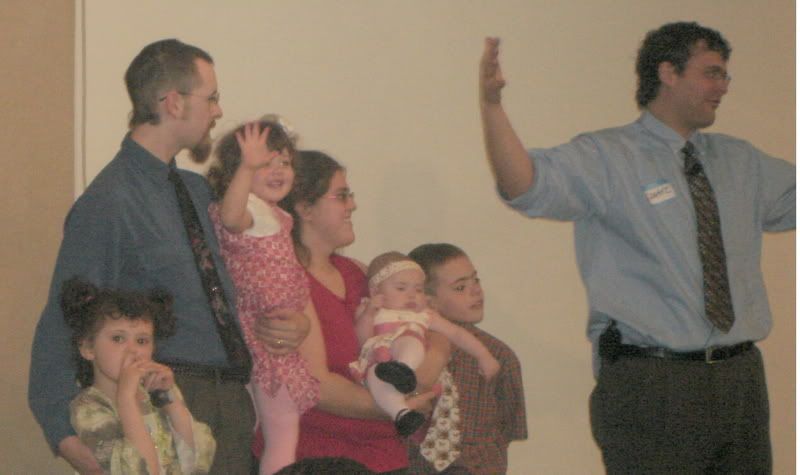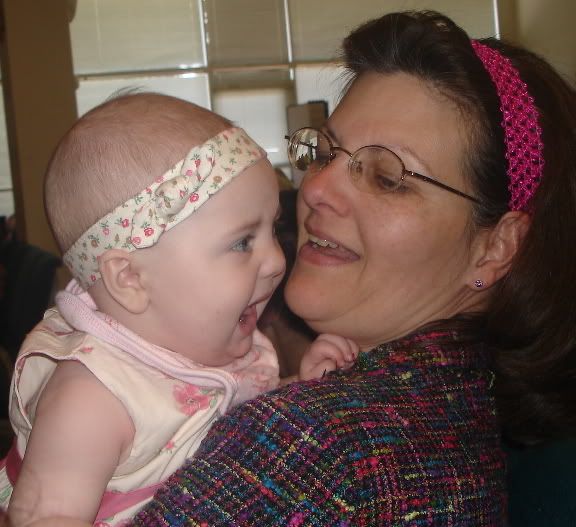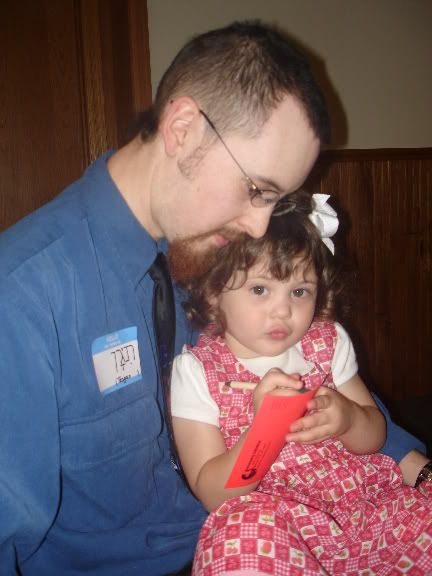 Our family wins the prize for the most entertaining baby dedication EVER! First off, we just have a rowdy bunch. My family is not quiet and not prone to standing still. Our grand plan was to leave the oldest two kiddos with the grandmas to minimize trouble. But Pastor Israel invited them all up by name, so we had to take them. Up we all trooped onto the platform.
We were doing okay until Jade noticed her shadow on the wall behind us. She started walking (or maybe dancing) back & forth, playing with her shadow. Then she noticed the funny sound her feet made when she stomped, so she began stomping/dancing/playing. Then she saw the big wooden cross in the corner and for a minute there, grandmas were just waiting for her to start climbing it! Meanwhile...
Ruby is, of course, 2 years old and fiercely independent. She didn't want to be held, nor did she want to hold Daddy's hand. Instead she started wandering around. She headed for the floral display on the front table. There were some fake grapes in it and I thought she was going to try to eat them!!
Poor Kordell was trying to round up Ruby, then trying to stop Jade, and probably fearing that Mom & Dad were going to get really upset any moment.
We kept cool, even as the congregation was snickering and trying not to laugh hysterically at us. Not that I blame them. It was pretty funny. Israel did a great job and had really nice prayers for each of the girls.
It really was a very memorable occasion. :-)