I had a great Mother's Day! No, I didn't get spoiled with breakfast in bed, or a break from cooking dinner, or anything like that. But what I did get was better than that. Here's a picture of all my gifts. Daddy got me a rose, Kordell made me 2 cards, and Jade picked me flowers. In a french fry box. If that's not just perfectly Jade I don't know what is. LOL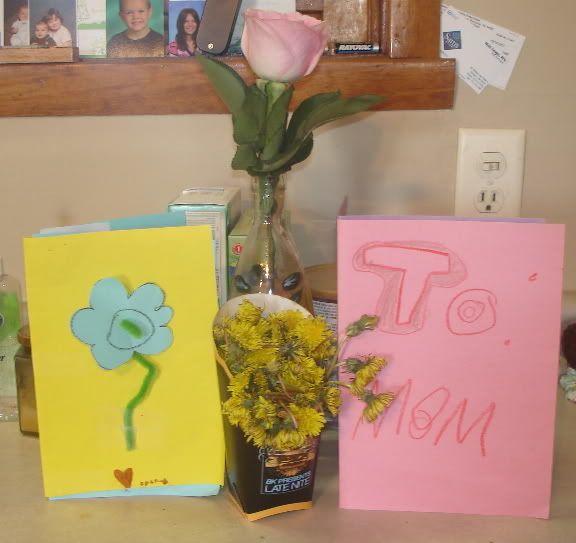 The card on the left Kordell made in Sunday School. The gift inside was a "Mission Possible" for me to make for Kordell. "Mission Possible" is a challenge that the SS teacher gives the children each week. He puts them in a bucket and the kids pick one "randomly". That way they get the one God wants for them. Or so says Mr. Gary. Anyway, this week for Mom's Day the moms make the Mission Possibles. Kordell's for this week is to sing "This is the Day" every morning at breakfast. I'm hoping a rousing song will help improve his morning attitude (and mine too).
The card on the right he made for me while I took a nap. (Yes, a NAP! I love Mom's Day!!) Anyway, he gave it to me when I got up. Here's what it said inside: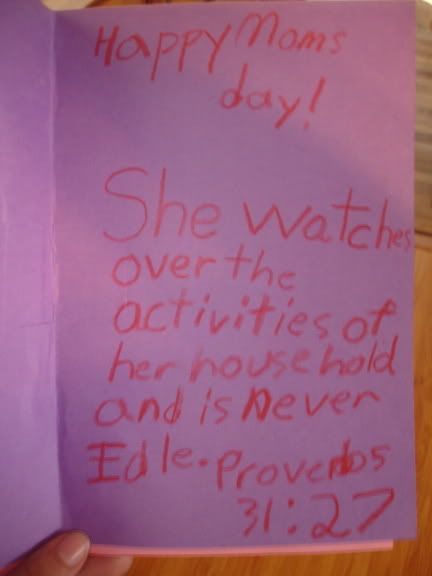 I read that and thought Dad put him up to it. But Teagan quickly set me straight. No, Kordell picked that verse out on his own, with no prompting from anyone. How cool is that!!! He was so proud. He told me that he picked it because I keep an eye on everyone all day long. Isn't that funny? He's such a neat kid sometimes.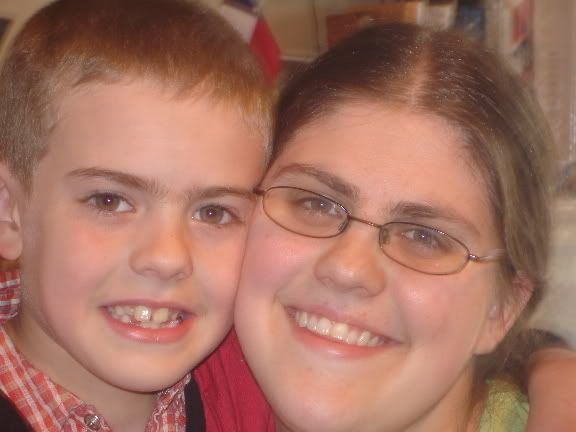 Hosanna's gift to me was, well, cuteness. You can't beat a 5-month old chewing on her pretty dress.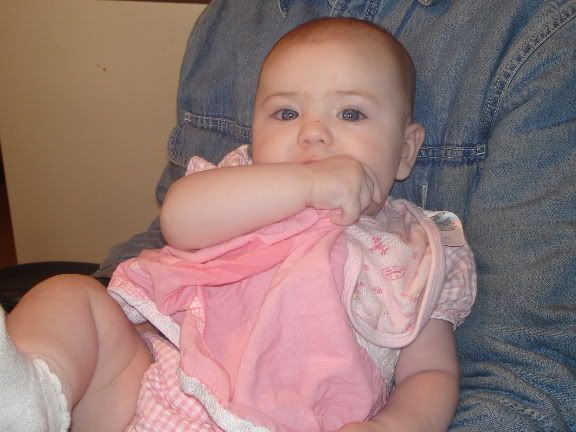 Ruby didn't get the memo about it being Mom's Day. She was her usual self. Ah, the lovely toddler years...