Today's Frugal Friday is an idea that came from my mom. (Thanks Mom!) I bought a big ham this month. It's a 4 lb. ham and it cost $8.49.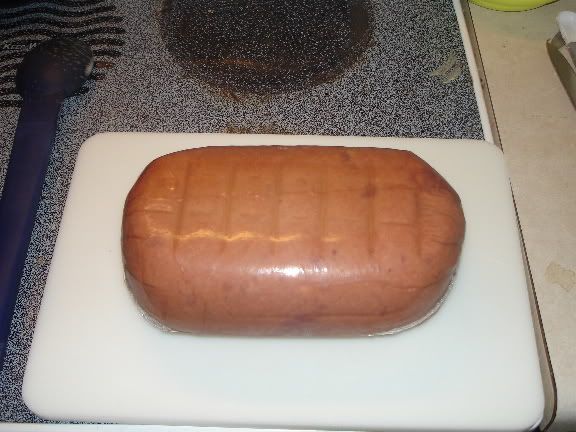 I took the ham and sliced a few thin slices for a ham dinner, some thick slices to freeze, and some cubes to toss in the soup.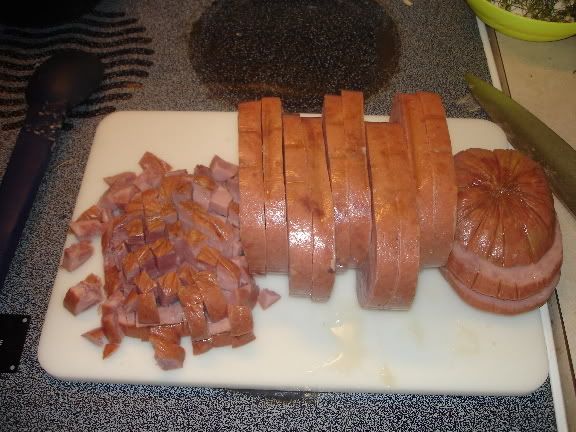 By cutting it in this way, I have ham for 7-8 meals. Two slices is enough to cube up and add to bean soup, scalloped potatoes, or other similar recipes. This one ham will last us 2-3 months.
This week, I used it to make Split Pea Soup. I used yellow split peas just to be different. This pot of soup fed us for 2 meals and cost about $2.25 to make. Pea Soup is a great way to stretch the food dollar. It solidifies as it cools and you "reconstitute" it by adding more water. So it actually grows the next day! I love pea soup.