The weather has finally gotten really good here, so we headed outside today. We took a walk down the road to see the cows.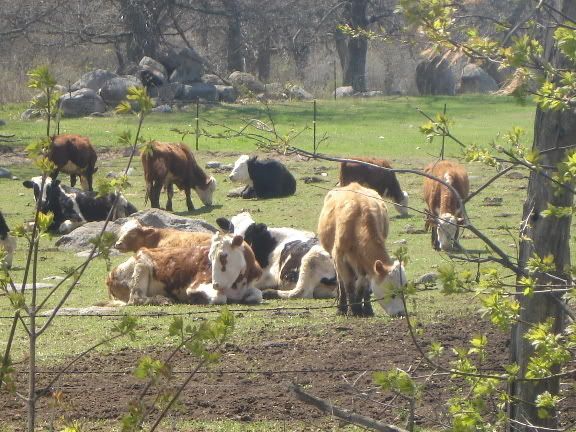 Then Ruby wants to go see the horsies...at the opposite end of the road. So down the road we go. The horsey just had a baby last week and Ruby thinks it's really cool. Well, so do I actually.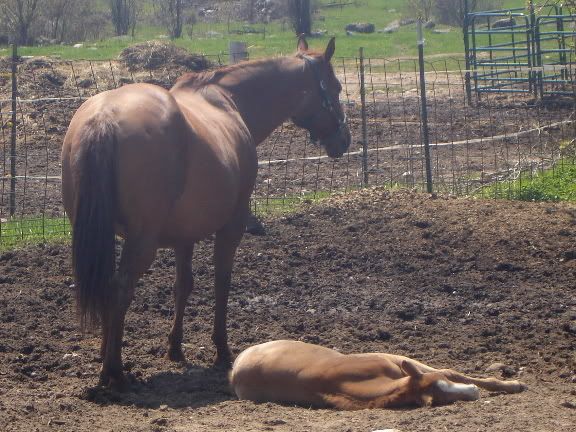 Then we headed home to hang out the wash. Hosanna got to play on her blanket in the grass for the very first time! She's getting so big!