It seems that this is the year we finally start the garden we've always talked about. Teagan borrowed the tractor from Dad and set to work. He took out the rocks & weeds that were around the front of the house and transplanted them to a sunny part of the yard. The front of the house looks nicer already!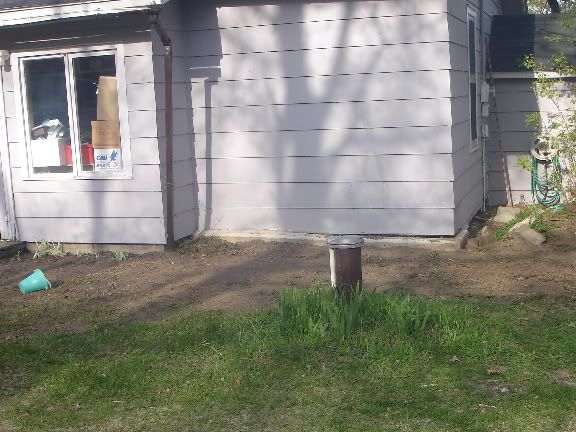 Then, he used them to make a new garden. He had to hunt around for a few more rocks, but that job is much easier with the tractor. Just scoop 'em and go!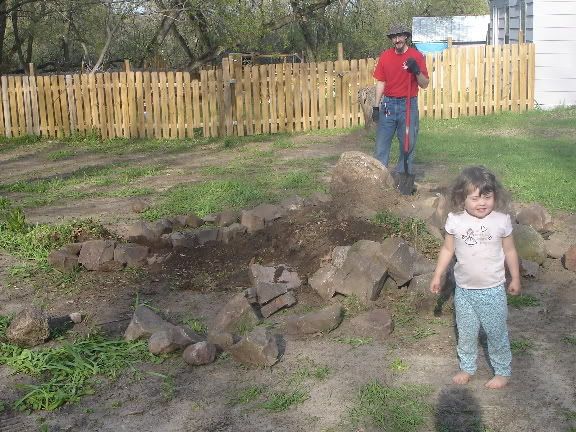 Here is the finished poduct. He even made a stone path so that the gardening would be easier.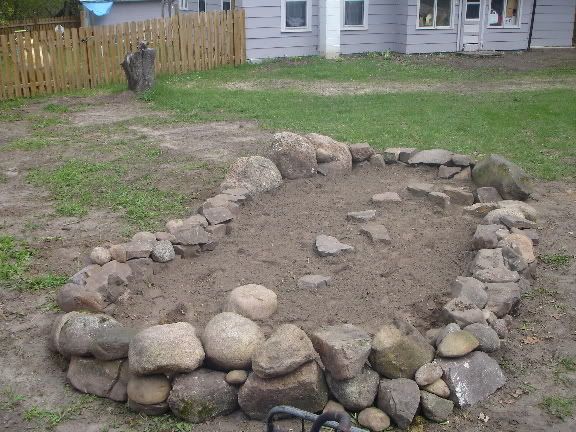 I'm planning to put vegetables here. It's the only spot on the property with full sun. I'm going to put in a tomato, some peppers, eggplant, beans, kale, basil, and broccoli. It sounds like a lot, but I only want a couple of each plant. In my new flat spot by the house I'm going to plant some lettuce or spinach. I can't wait to eat fresh veggies from my own garden!